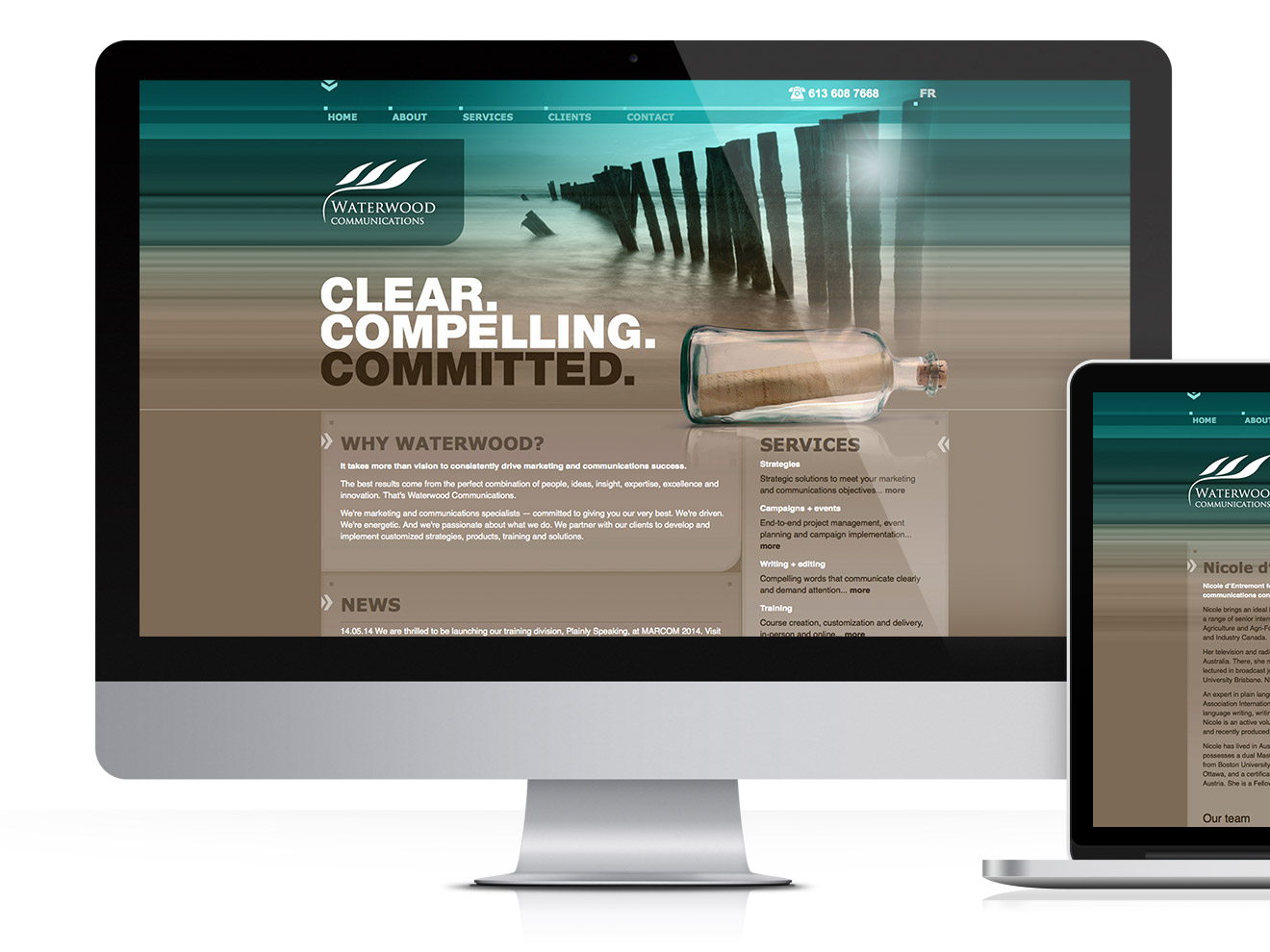 A friendly and inviting online platform
Waterwood Communications
// web design, content management
Waterwood Communications is a marketing and communications firm offering strategic communications, writing and editing and training services. They provide high quality personalized service and support to a wide range of clients, developing and implementing customized strategies, products, training and solutions.
Waterwood needed an online presence that could boost their brand and effectively communicate their service offering. We built them a user-friendly site with well-organized content and logical user interface. Striking imagery blended with their corporate colours gives depth and dimension to the pages.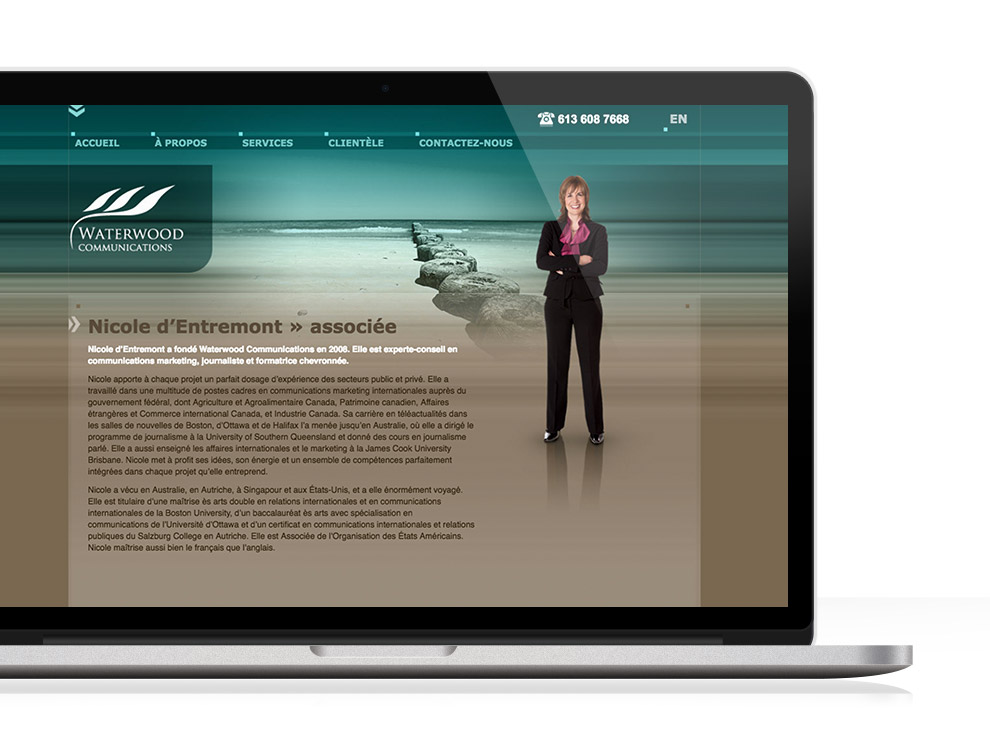 Strategy
Our goal was to ensure that the website would be simple, engaging and effective, allowing the user to instantly get a feel for who they are, what they do, and who they work with. The navigation is designed to clearly communicate their offering and service differentiators, which is highlighted with contrasting typographical weights.

We built on Waterwood's brand with bold use of their corporate colours and background imagery of water meeting wood. We applied conceptual images close-cropped in the foreground of each page to lend context to the categories and to create visual interest.
We created a functional website that visually establishes the quality of their services while providing straightforward delivery of their service offering. With matching environments in both French and English, the Waterwood website is user friendly, practical and engaging, creating a friendly and inviting online platform for their corporate communiqué.
back