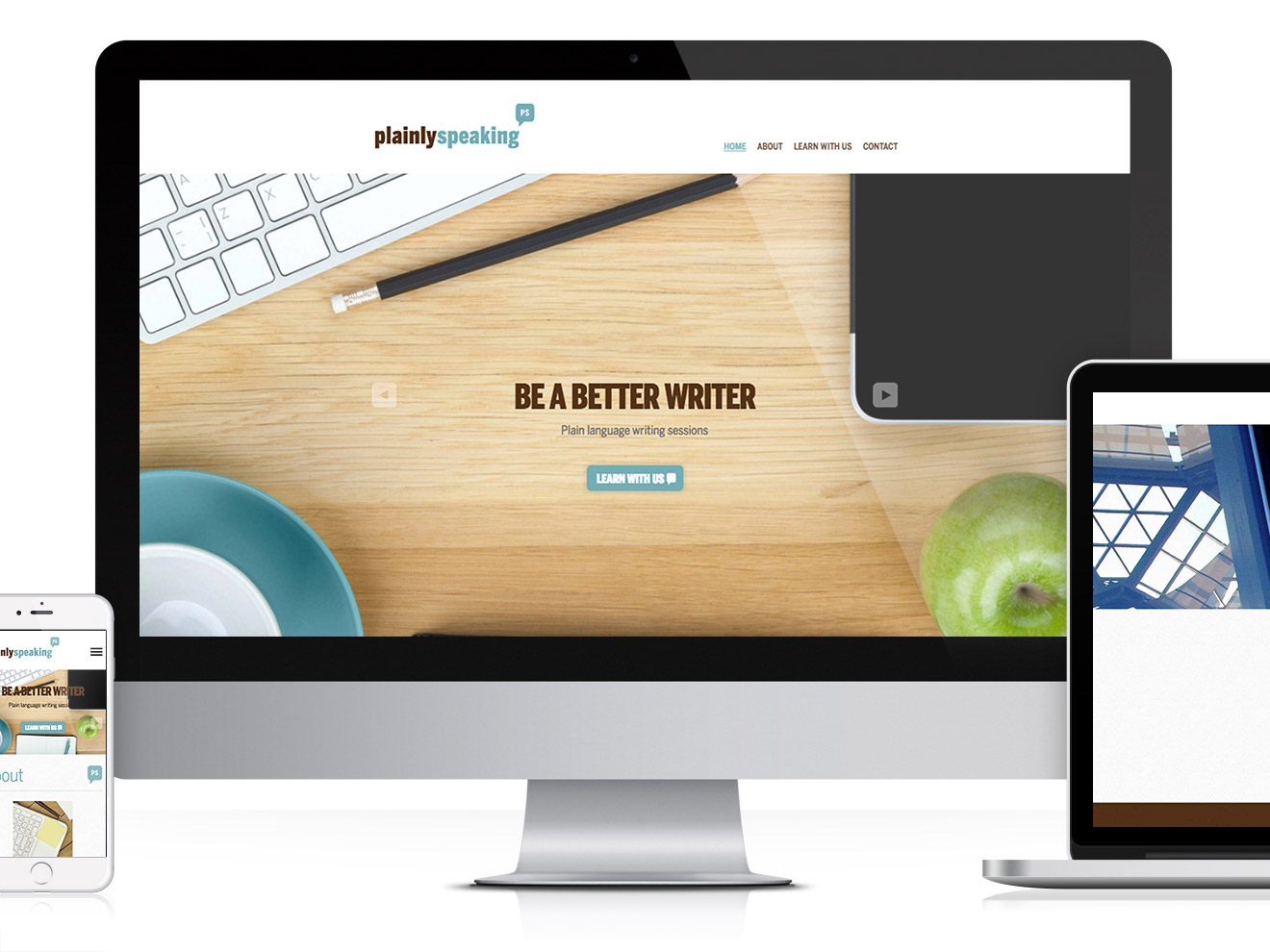 Building a clear, effective online presence
Plainly Speaking
// web design, content management
Plainly Speaking helps organizations and professionals to communicate clearly and effectively. They offer customized training and coaching to individuals and teams to help improve their communications in areas ranging from plain language writing to media relations and crisis communications.
Plainly Speaking required a name, visual identity and promotional materials to impart their service offering, and a website to inform clients about upcoming workshops and events. They needed their website to be straightforward and clean in order to be truly reflective of their organization, and to allow them to effectively communicate their services.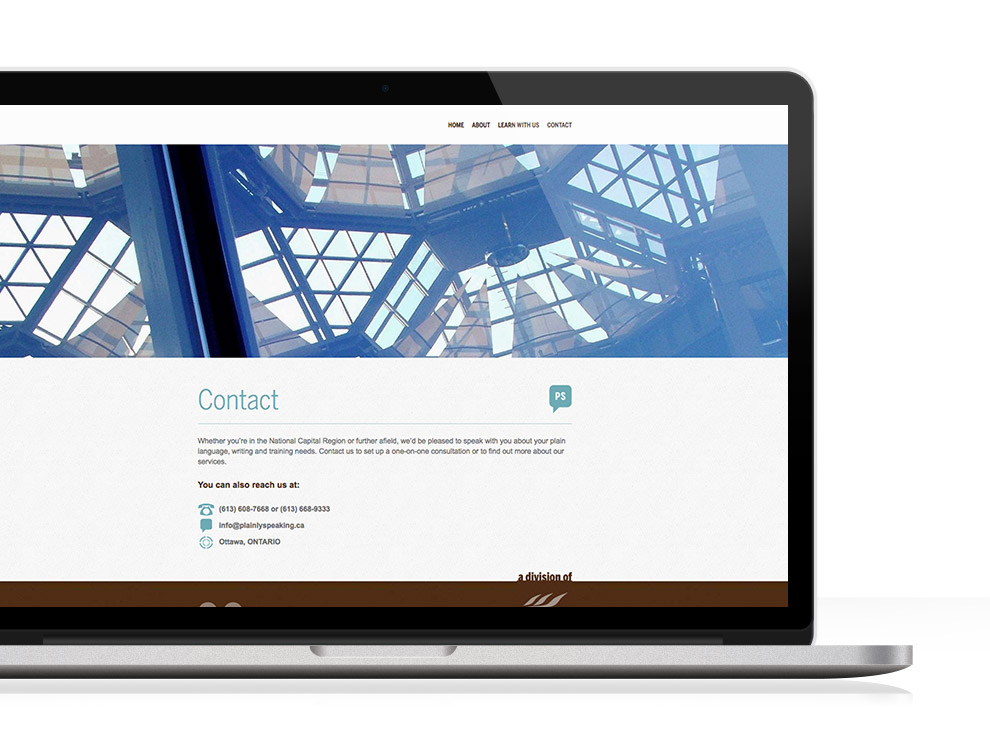 Strategy
The website is designed to clearly demonstrate their services with information about their offering and how it works. We wanted the information to be as simple and effective as possible, while creating a fresh, engaging and contemporary feel. We created a fully responsive website that visually establishes the quality of their services while providing easy dissemination of their offering.

A carousel of Plainly Speaking's most popular courses and workshops is featured at the top, linking the visitor to a list of their specific offerings. The visitor then has the option to expand the category, elaborating on a particular area of expertise.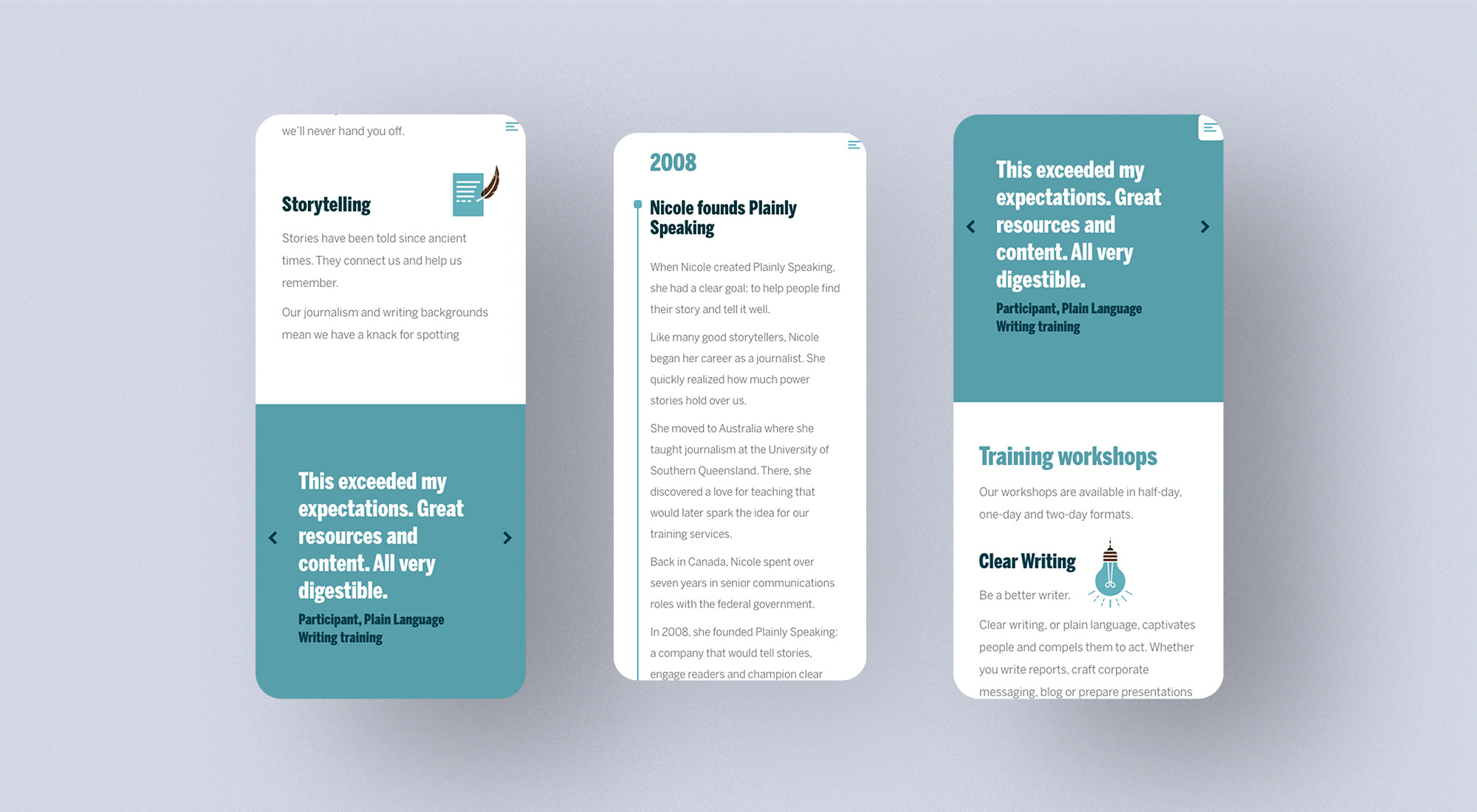 Features
The site features parallax scrolling, which involves the background moving at a slower rate than the foreground, creating a three dimensional effect as you scroll. This provides a subtle element of depth as the information is presented cleanly over images that are reflective of their services.

As you scroll down, the site presents their company information, services and contact info in a logical order, while the navigation bar always remains at the top for instant orientation.
The website acts as a perfect online resource for professionals and organizations searching for coaching and training resources on how to boost their brand, improve their writing and enhance their messaging.
back