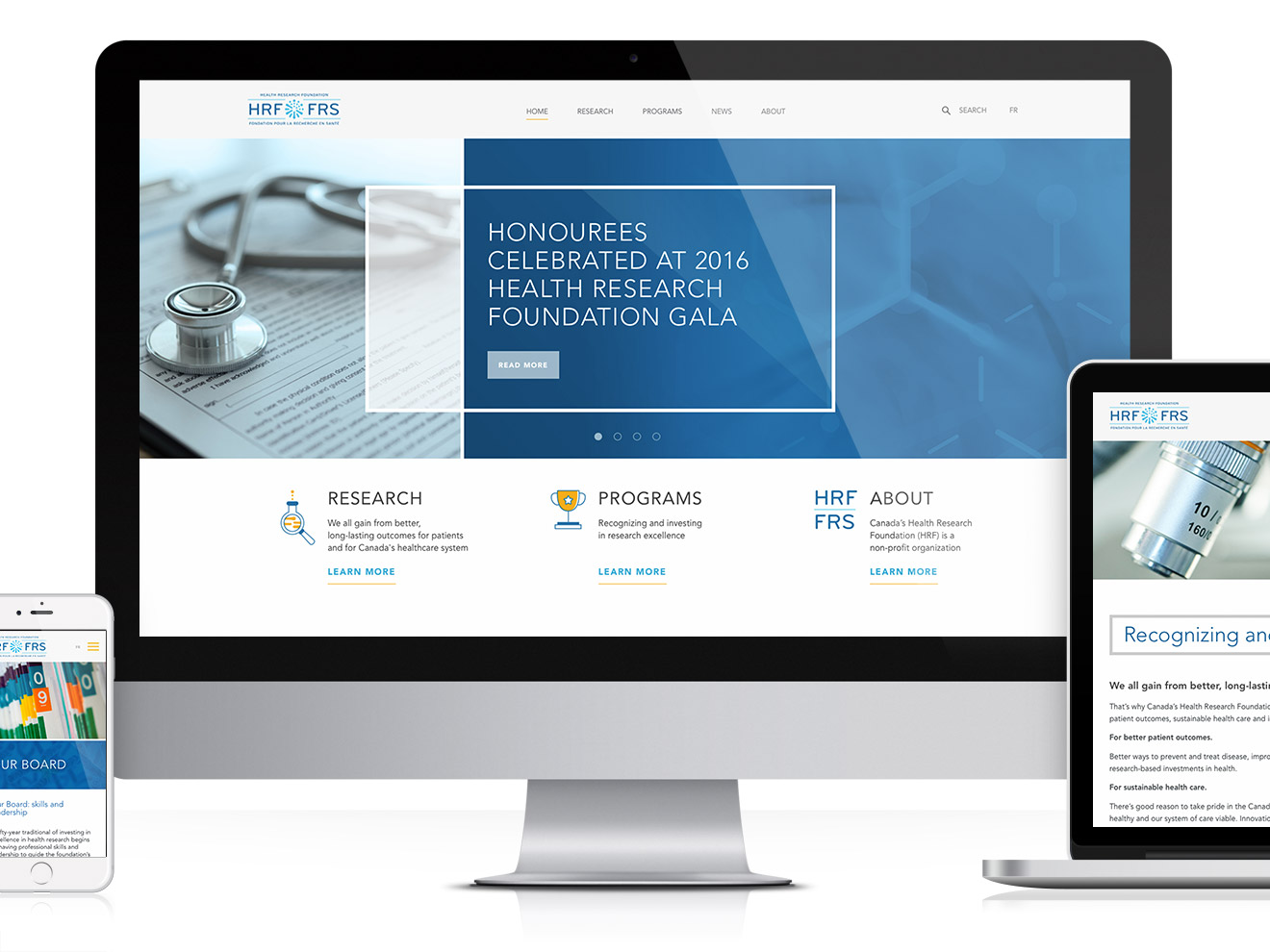 Progressing Canadian health research
Health Research Foundation
// web design, content management
The Health Research Foundation (HRF) is a non-profit organization that invests in health research in Canadian academic centres, and promotes the benefits and values of research-driven health innovation. HRF needed a new website to better communicate their corporate goals through a more modern online presence while maintaining the brand standards of their parent company, Innovative Medicines Canada.
Working within HRF's branding guidelines, we aimed to evolve their visual brand while adhering to their corporate communications standards. The overall look and feel needed to communicate the dynamism and professionalism of the health research field, and the impact that the HRF makes on the Canadian healthcare system.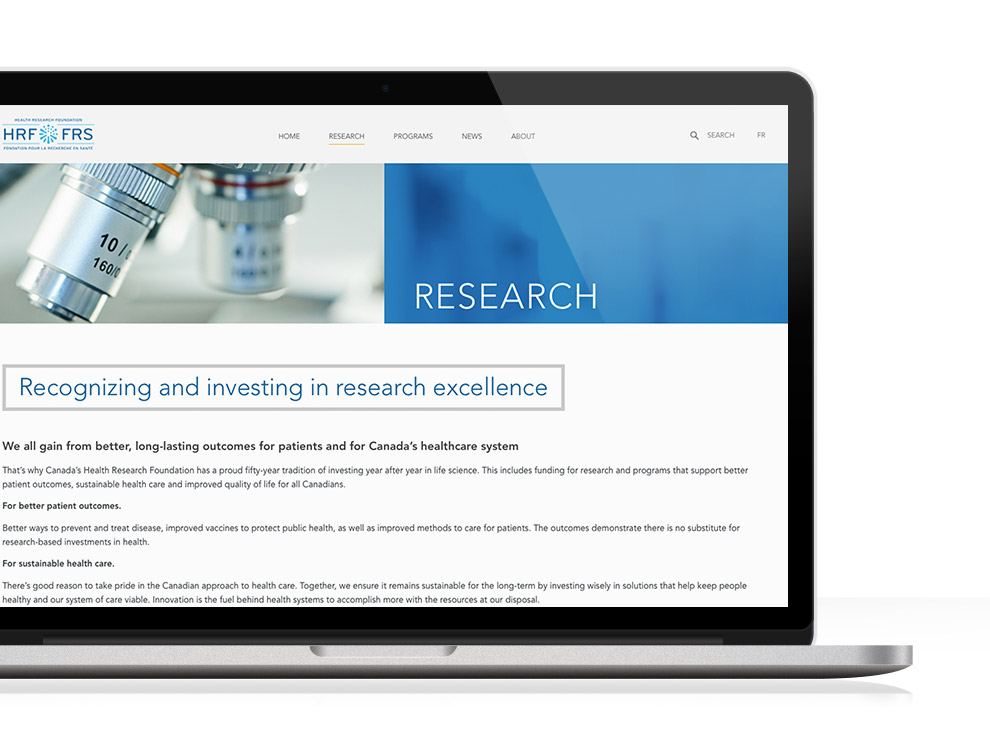 Objectives
Our goal was to create a new website design that would showcase HRF's professionalism, knowledge, and credibility within the Canadian healthcare industry. Their existing website was visually dated, and didn't accurately conform to their corporate brand guidelines.

Modeling the architecture of their old website, we visually streamlined the existing content to create a more engaging interface. We wanted the navigation to be straightforward and user-intuitive to facilitate the visitor in easily accessing HRF's information and resources, newsfeed, research and program initiatives, and board member bios.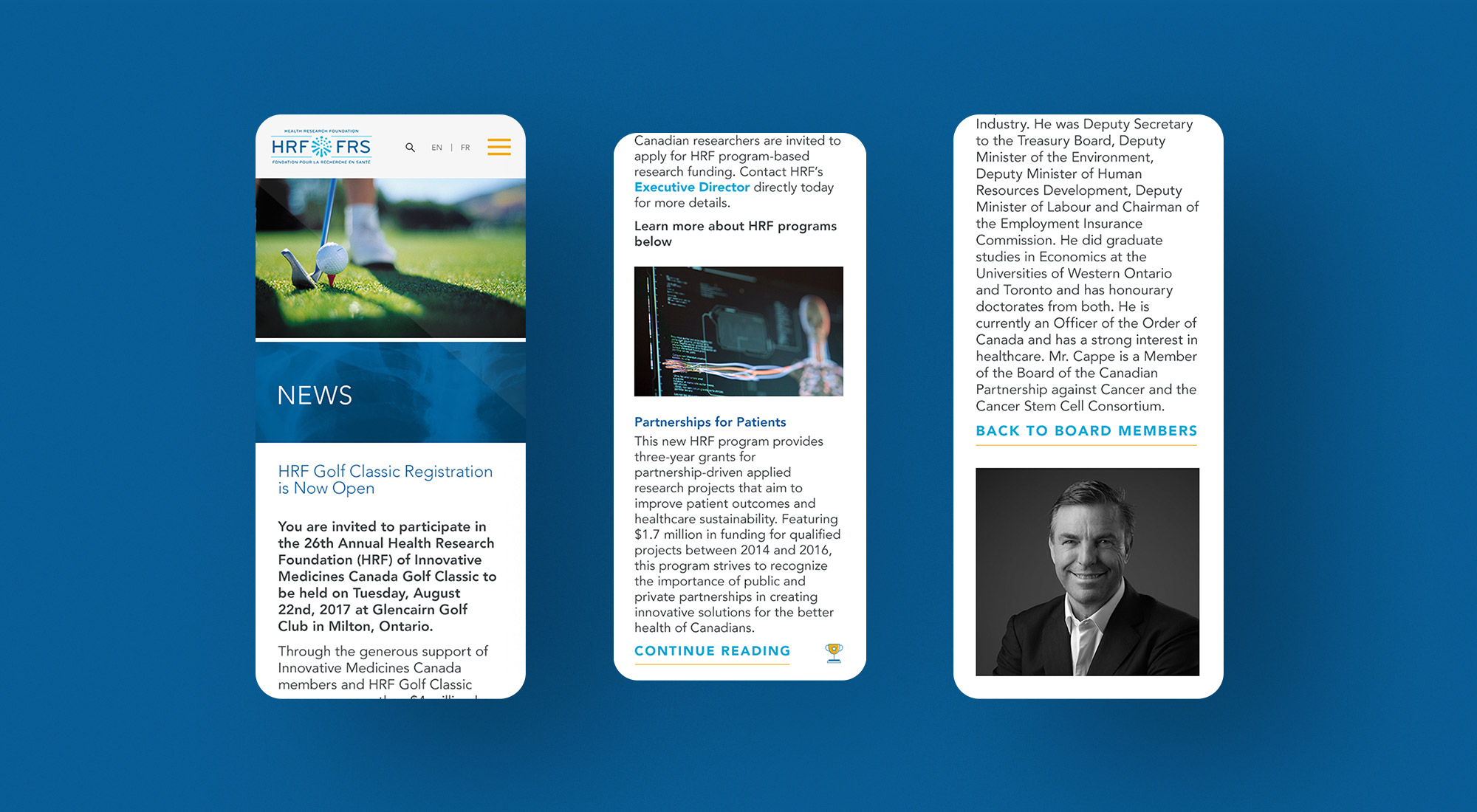 Strategy
The visual design was developed to strengthen HRF's corporate identity and build a stronger brand association. Relevant imagery such as equipment, tools and research processes were used to visually communicate their corporate interests and convey value in health research and innovation.

The straightforward structure paired with selective imagery and branded colour palette, creates a professional, inviting and user-friendly online space. The Content Management System allows HRF's team to have full control over all written content.
The overall appearance, structure, and functionality all work together to create an online presence that is more practical and effective for HRF in communicating with their audience.
back