Countying success from all counties
Hastings County
// web design
Charming small towns, impressive wilderness, exciting tourist destinations; these are some of the notable highlights of Ontario's second-largest county, Hastings. Situated in Central-Eastern Ontario, Hastings County is a go-to destination for outdoor adventures, geological exploration, unique shopping experiences and artistic activities.
Following their recent branding exercise, Hastings County wanted a refreshed web presence to promote their tourism and economic development departments. The site needed to intrigue travellers and potential new business owners alike, with fun destinations and facts about commerce in Hastings, all dedicated to promoting a #WildlyAuthentic Hastings – their brand mission.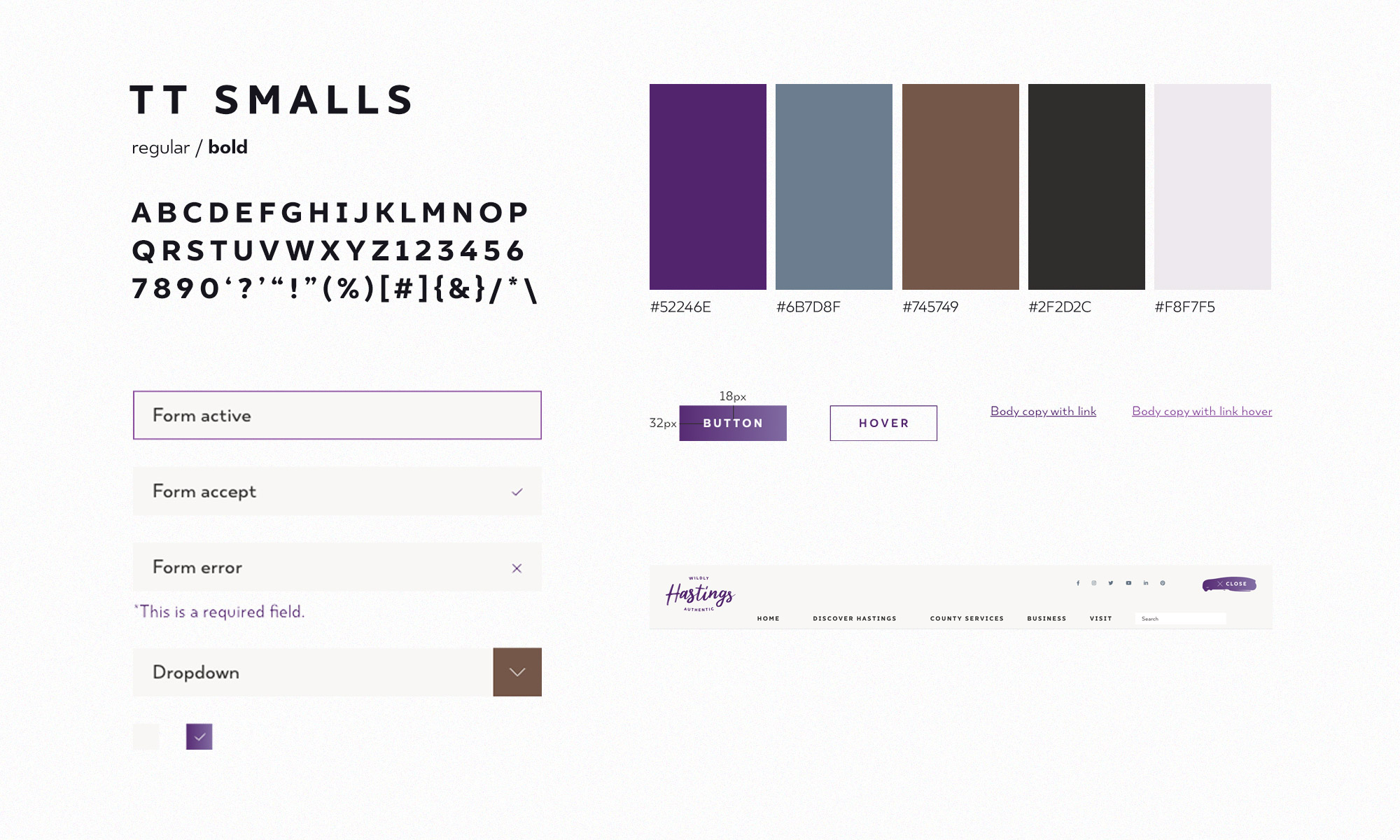 Strategy
The website needed to set a precedent for the appearance of future marketing materials as one of the first comprehensive pieces of collateral designed using the new Hastings brand. It needed to appeal to tourists, small business owners and people looking to escape the city life. The website would be used to promote the new Hastings Wildly Authentic brand and serve as inspiration for their target audiences. Drawing on our experience operating in Almonte, we understood the appeal of small-town charm and focused on presenting the innate authenticity and uniqueness of the different regions of Hastings County.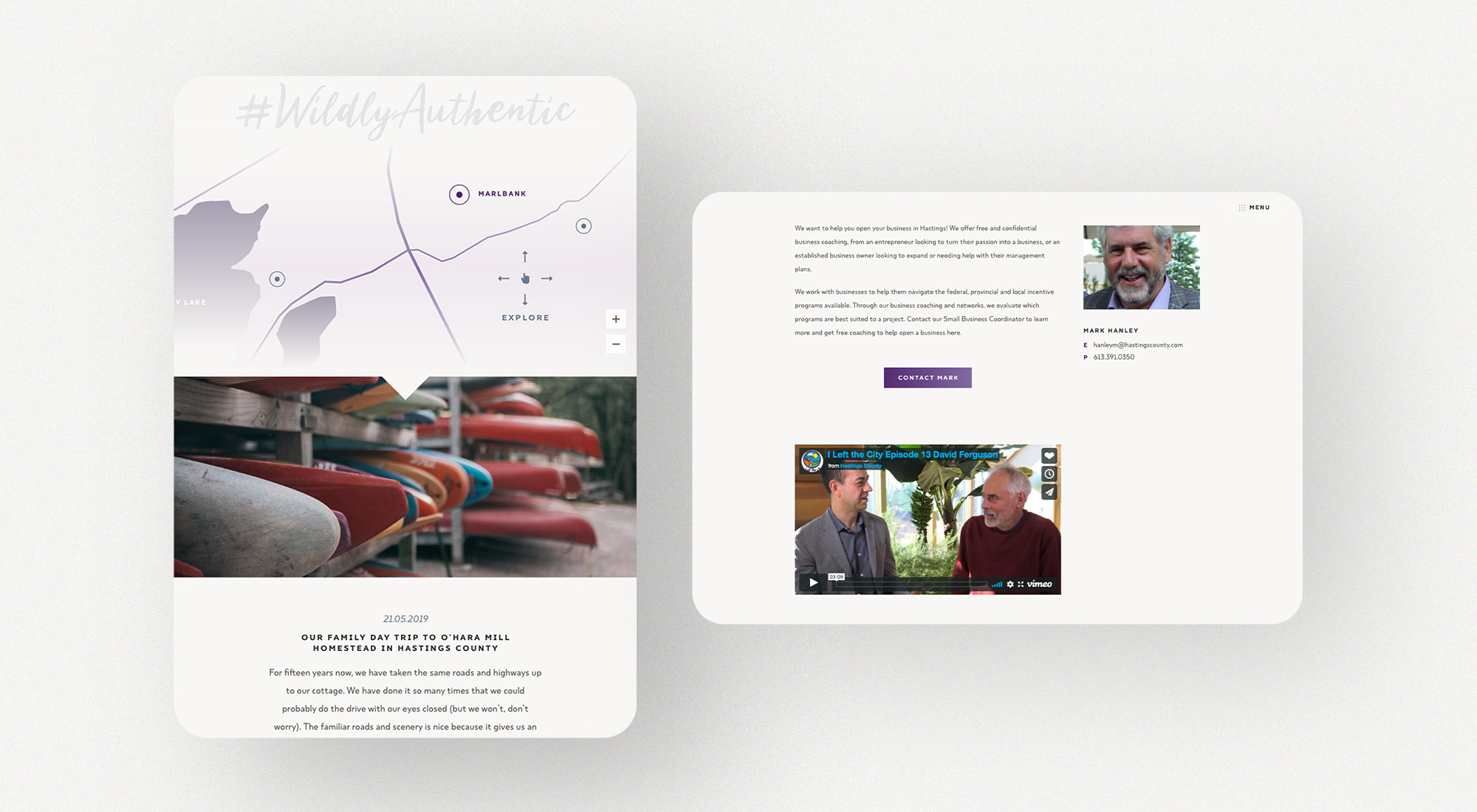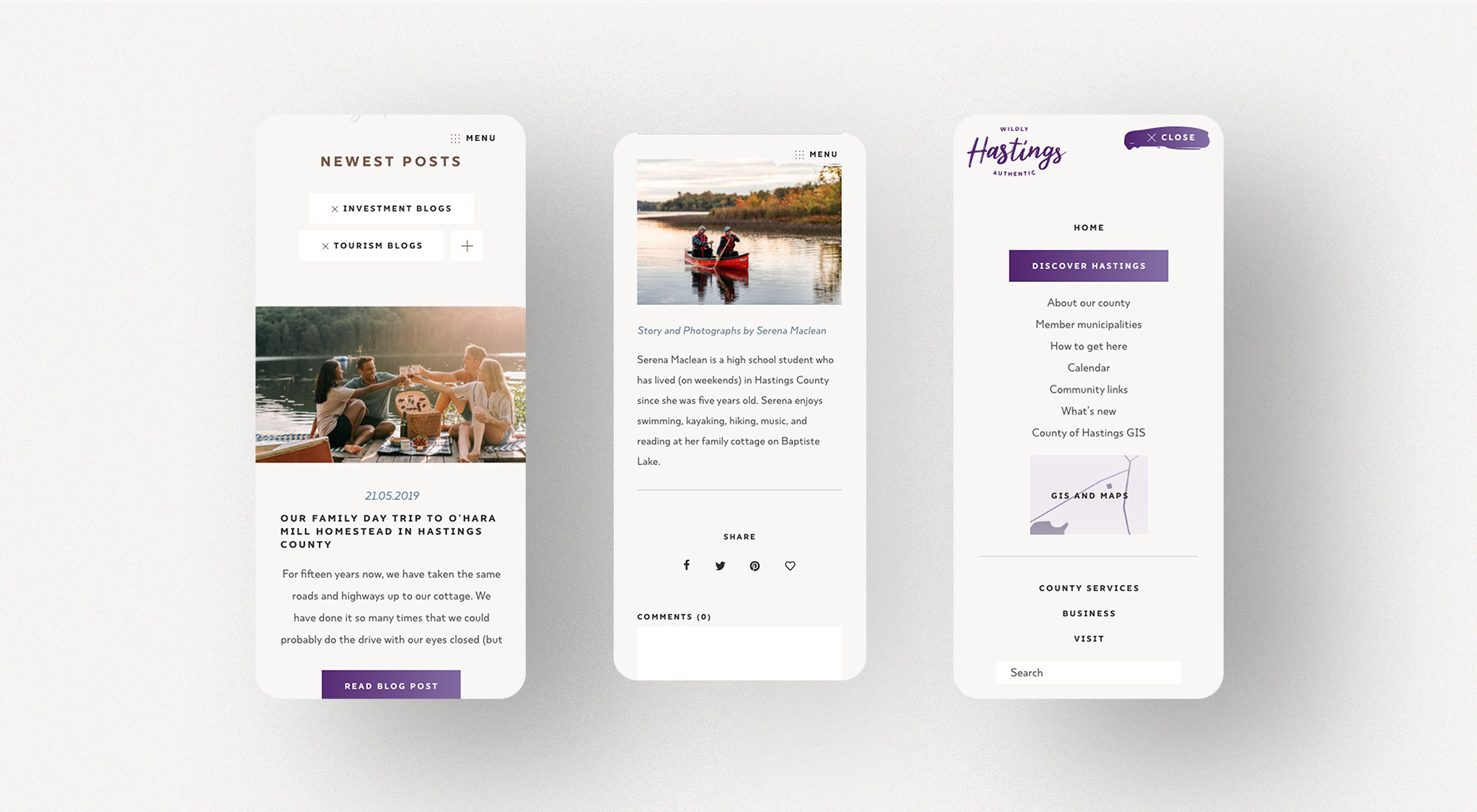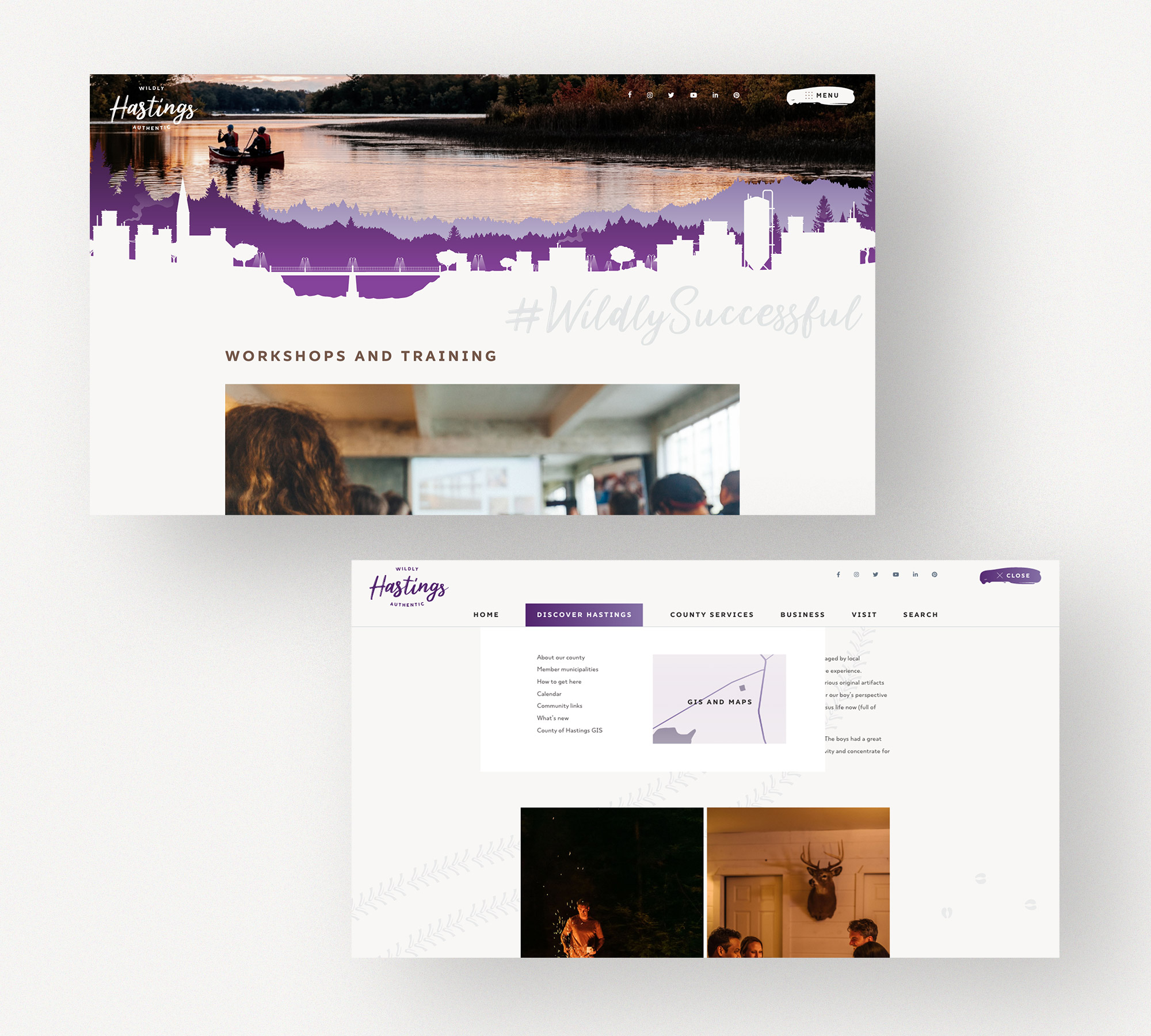 The outcome
The site content had a heavy focus on storytelling and blogs. To highlight this, we designed an interactive map on the homepage to house geo-tagged blogs written by Hastings tourists and residents. The Hastings marketing team emphasized the importance of seasonal tourism, so we designed the site with several seasonally interchangeable elements. The homepage features a branded video, scheduled to be updated four times a year with fresh video content, and a layered parallax illustration, custom to each season. We also included a gallery space on the homepage for the Hastings team to showcase their seasonal marketing photography. 

The website houses several different types of resources, including an overview of each township and an economic development section with job opportunities and blog posts from entrepreneurs working in the area. 
The Hastings website design resulted in an elevated implementation of their brand identity through a beautiful, image-rich and appropriate site, a destination-appropriate experience for users and promotion of the stories behind Hastings County – the website's most significant asset. 
back