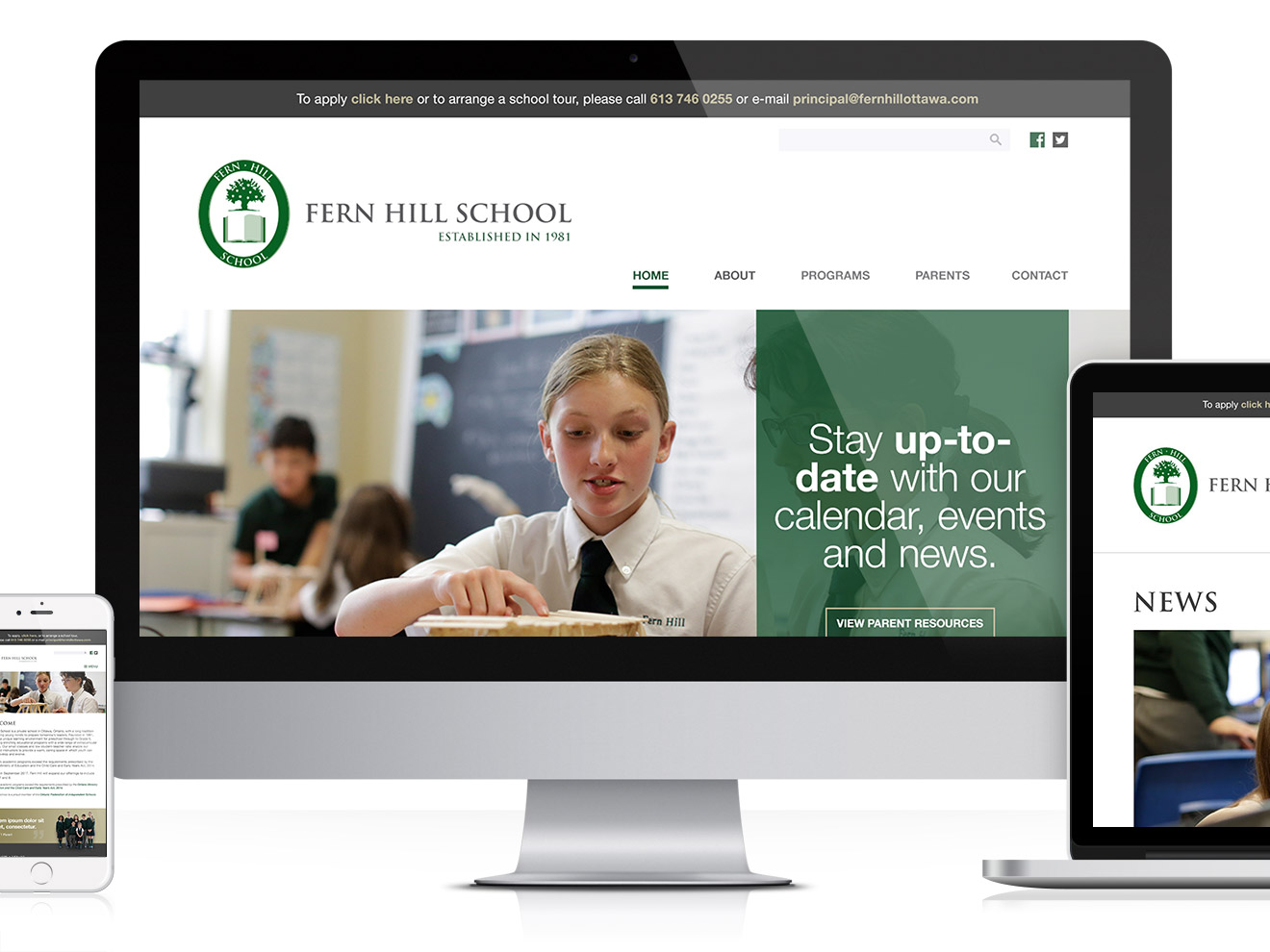 Refresh for a new year
Fern Hill School
// web design, content management
Founded in 1981, Fern Hill School is an Ottawa-based private school focused on community engagement and exceptional childhood growth and development. In 2016, the school determined that a new, updated website was needed to better align with available technologies, and to communicate their newly expanded educational programming.
We had created their previous website in 2008, and since then, much had changed in online development. As a school rich in quality, history, and high standards, they needed to update the content, features and functionality to reflect current technologies. The school wanted a refreshed look and feel for the website featuring new imagery to communicate its relevance and progressive programming.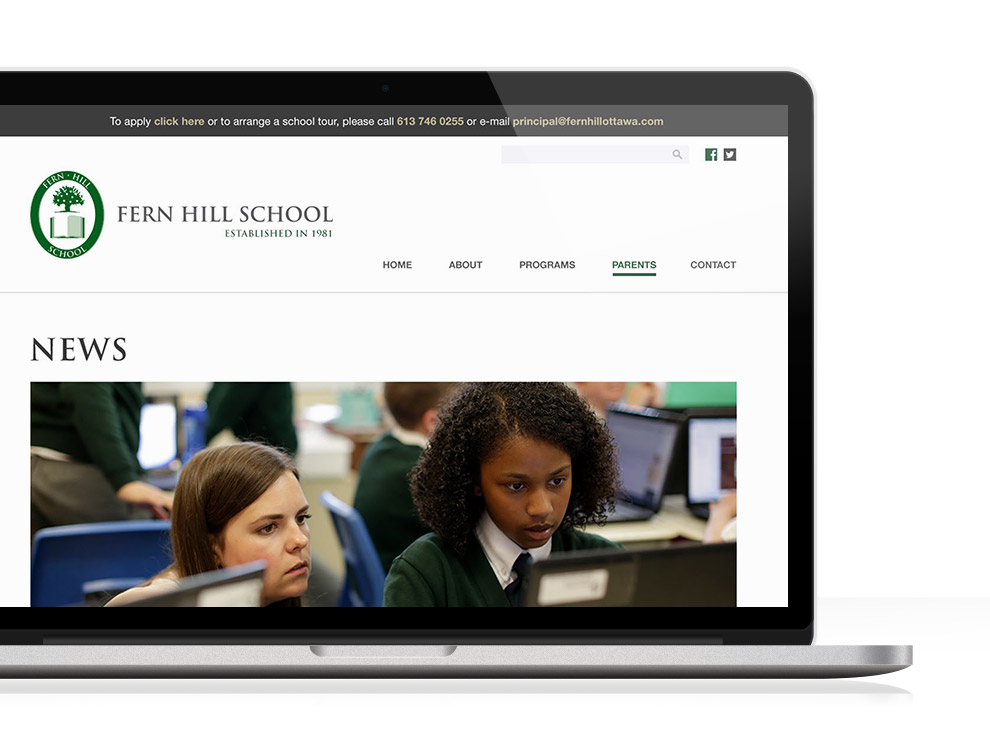 Process
We commissioned and directed new photography to accurately reflect the school's diverse, engaged community, and to establish their caring, nurturing setting. We created a rotating carousel on the website's home page featuring appealing imagery paired with parent testimonials. The images demonstrate the quality environment and positive experiences of currently enrolled students.

We developed a logical, easily disseminated structure to communicate information about the school and community, educational programs, and pertinent information for both prospective and current students.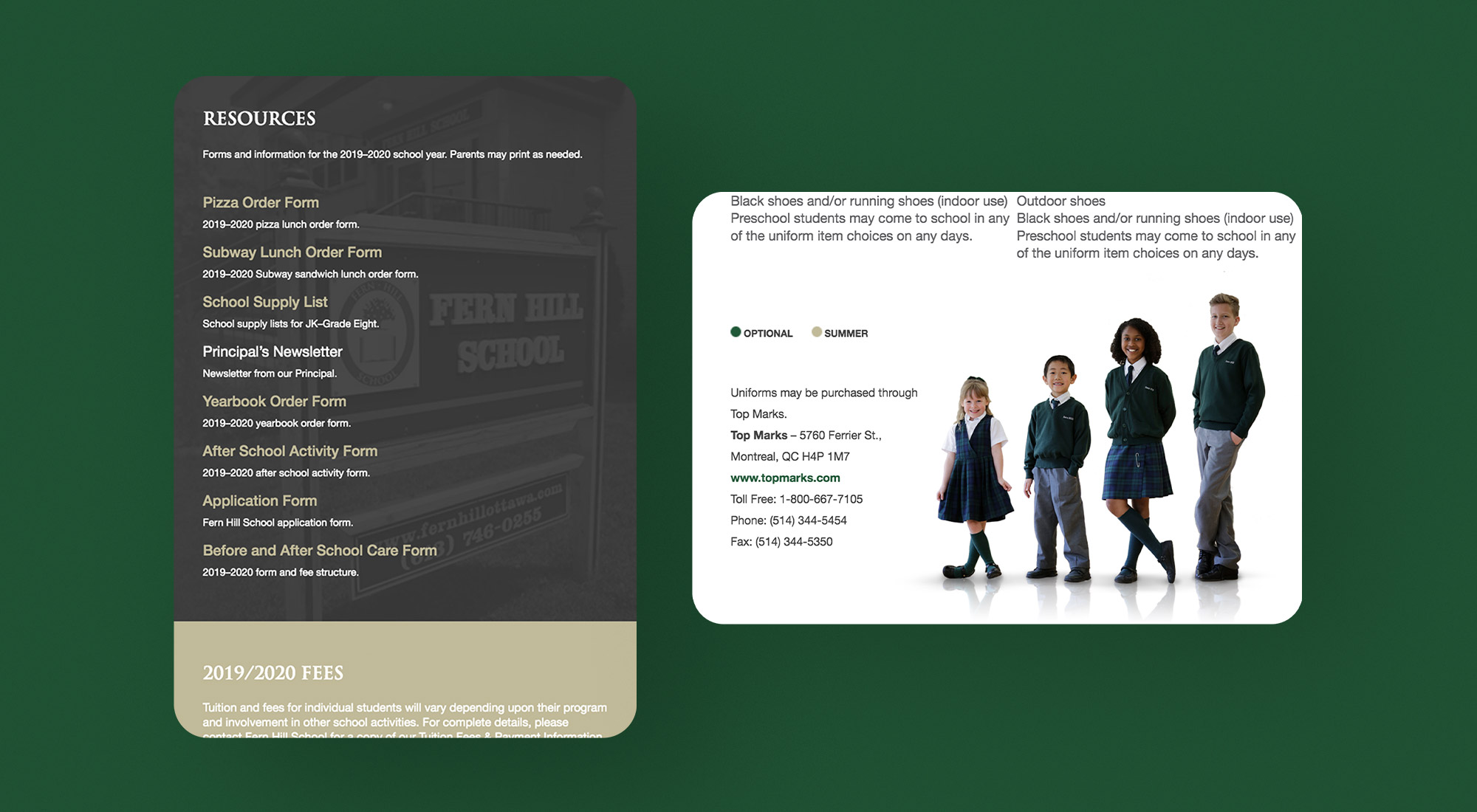 Features
The website uses a WordPress Content Management System, offering Fern Hill School staff the ability to easily update things like the newsfeed and upcoming events, and we trained them in using the software. The site is developed to be accessible across all relevant browsers and is mobile optimized.

The photo gallery has the convenient ability to be automatically populated by photos uploaded to their Facebook page. An extensive online application form has been implemented for completed submissions to automatically generate a printable PDF version.
The new website offers a clean, user-friendly and well-organized structure to communicate information about the school and its programs in a straightforward manner. It is bright, engaging and informative, serving as an excellent resource for those currently enrolled or considering enrollment by establishing positive insight into life at Fern Hill School.
back