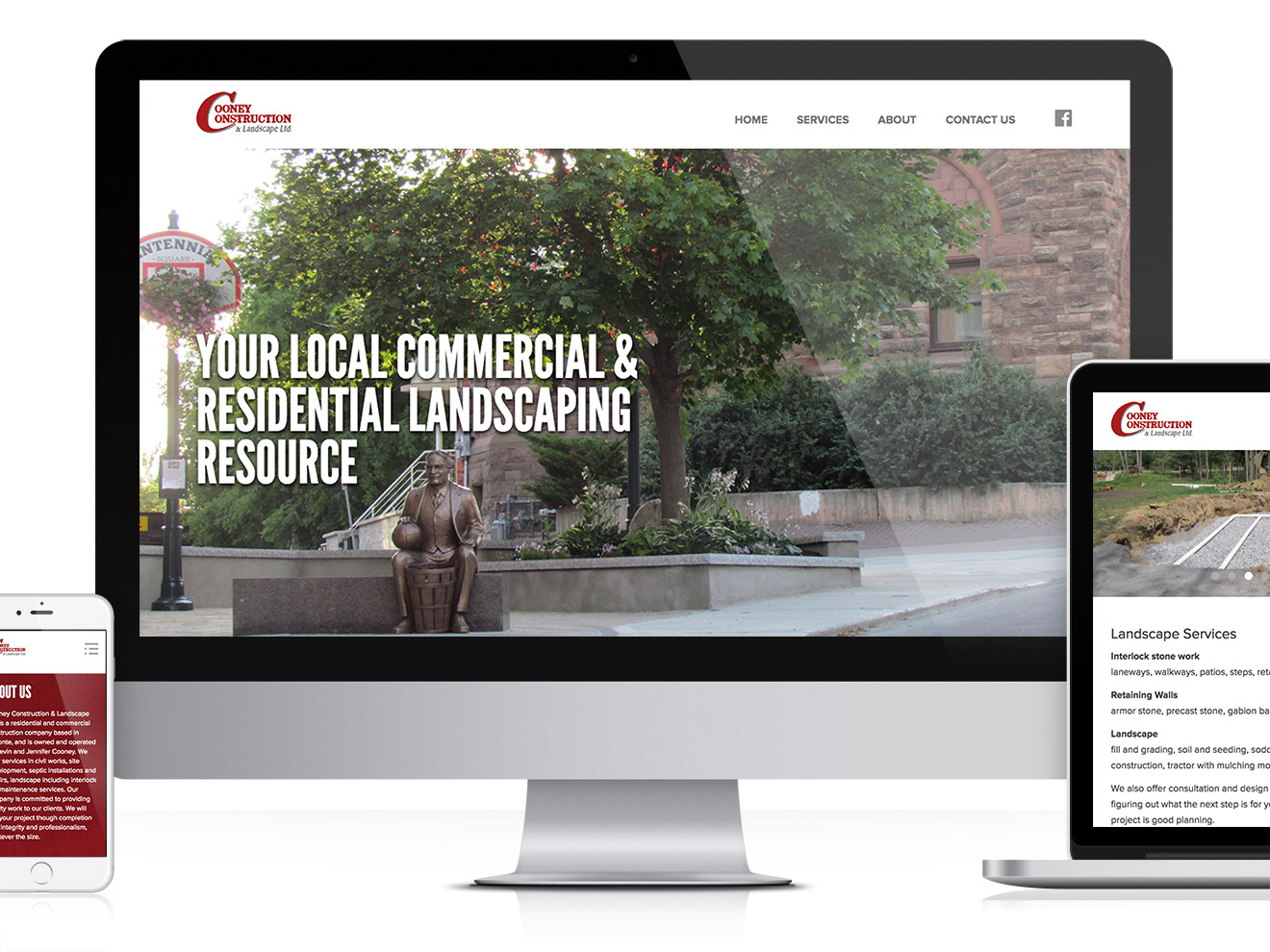 Constructing an online presence
Cooney Construction
// web design
Cooney Construction & Landscape Ltd. is a local company focused on residential and commercial construction, landscaping and site management. After years with a minimal web presence, Cooney Construction needed to develop a website in order to more effectively broaden their reach and communicate their service offerings.
We created a website designed to convey their local presence and efficiently communicate the range of services they offer. We wanted to showcase their professionalism, experience, reputation, knowledge, and expertise within the local construction and landscaping industry, while building upon the familiarity already associated with their brand.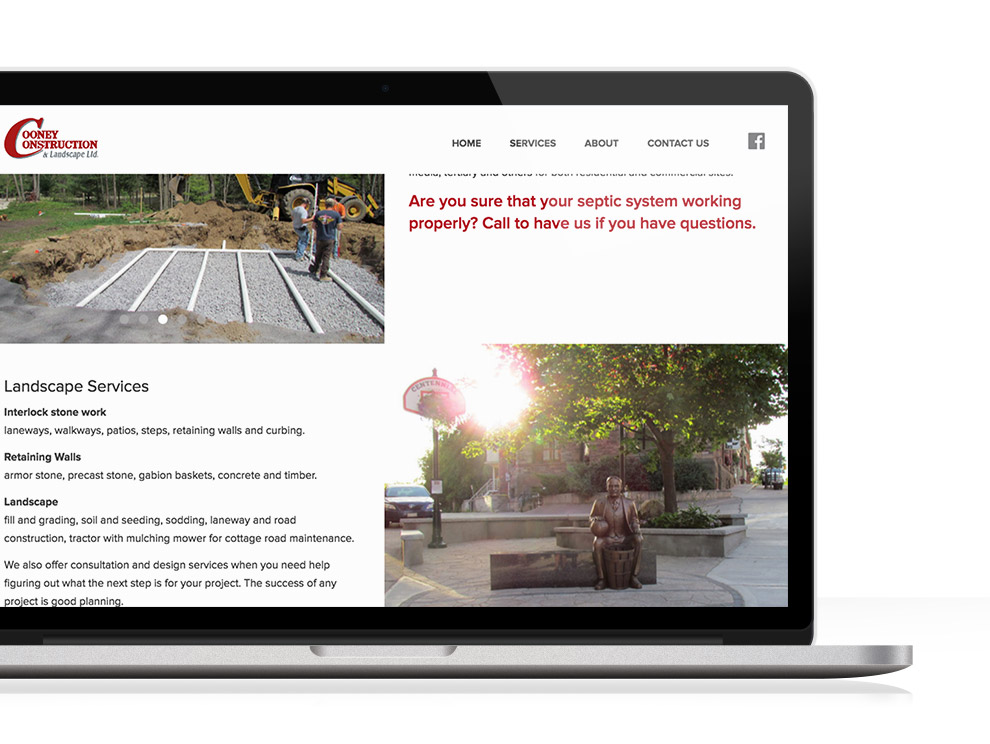 Strategy
We developed a user-intuitive navigation and streamlined framework to separate sections of information, and a gallery of relevant photos accompanies each section. This simple feature greatly contributes to the overall effectiveness of the website – potential customers love to see actual photos as a fundamental deciding factor in selecting a contractor.

Photos of the owners and team convey the personalized service associated with a local, family run business. The testimonial section works to reinforce their image as a community-oriented company proud of their good reputation.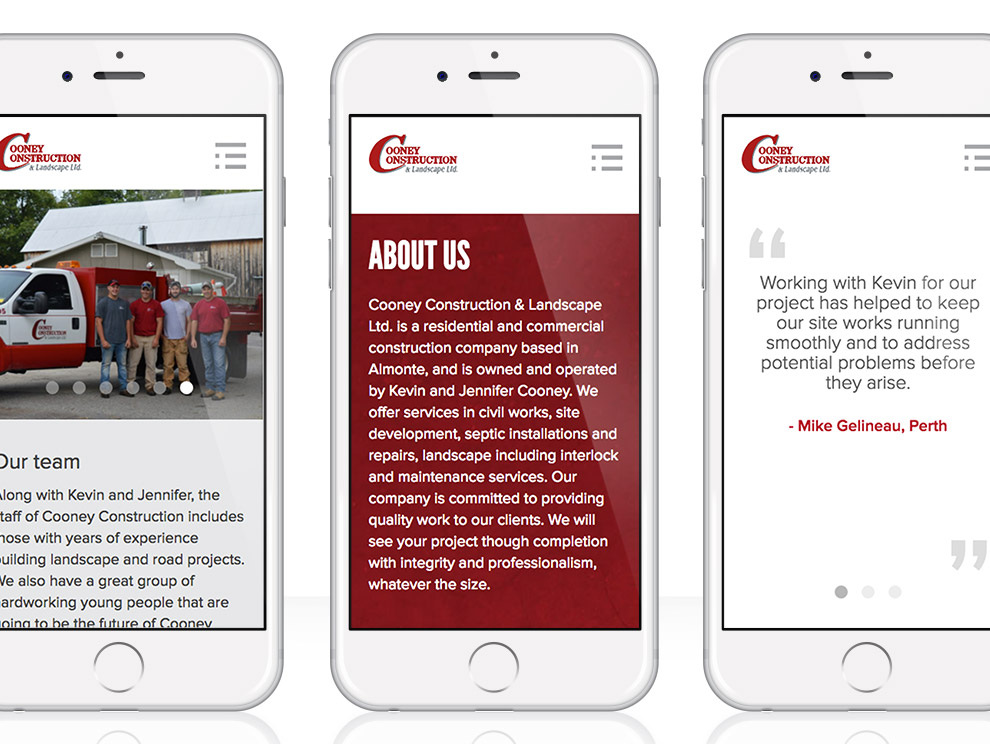 Versatility
The Cooney Construction website is fully responsive, maximizing their online reach. The colour palette works to reinforce their corporate brand, building upon their familiarity and recognition within the community.

The Content Management System offers their team full control over the written content, giving them the power to update or refresh their services and company information as required. An online contact form gives customers a quick and easy way to inquire about services.
Their new online presence acts as an efficient tool in demonstrating their range of residential and commercial services. The website is effective in communicating their dedication to high quality workmanship and services. It conveys an established and traditional company who remains relevant in their local community and progressive in their approaches.
back