Communicating, engaging and supporting employees
Rockwell Automation Canada Ltd.
// print design, serial publication
Rockwell Automation is the world's largest industrial automation and information company. They are focused on making their customers more productive and the world more sustainable. Their flagship product brands are recognized internationally for innovation and excellence. The company serves customers in more than 80 countries, and employs some 22,000 individuals globally.
Every year, Rockwell refreshes their annual employee guides to provide their staff and new hires with the latest company information regarding benefits, retirement and health care plans. Each year's guides are based on the previous year's layout, with updates to the colours, information and imagery. By using an established template, the design and layout costs are minimized in the production of these documents.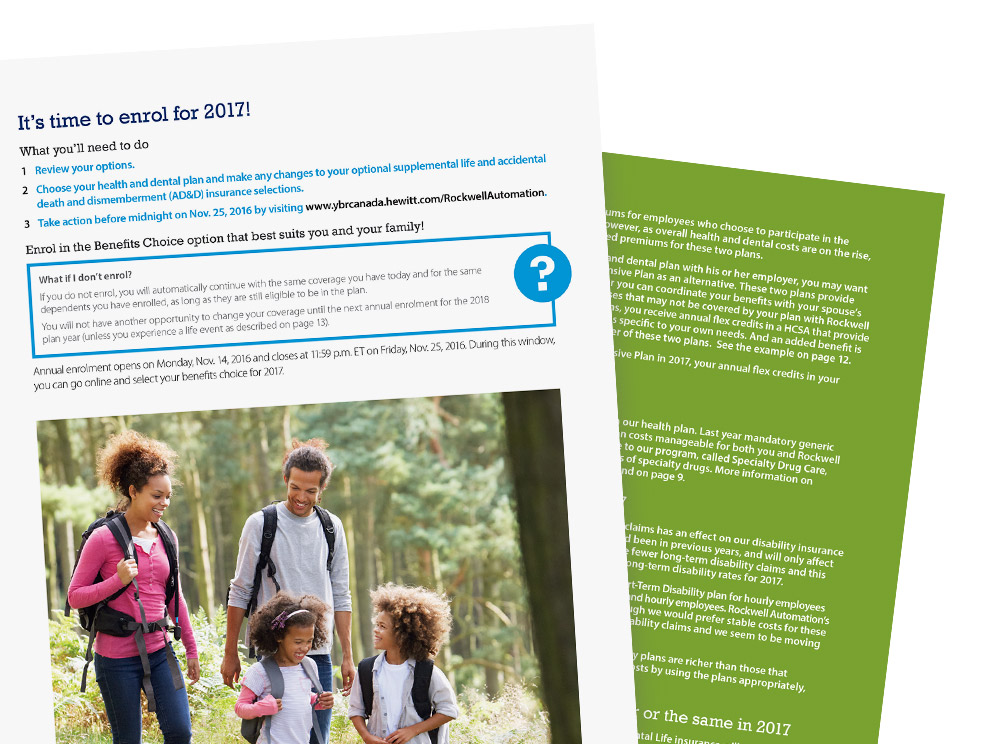 Process
With each new series, we evolve the guides to reflect current themes, updated sections and content, and the layout is adjusted accordingly. We work with Rockwell to select a diverse range of photos, striving to showcase a variety of family situations and ethnicities in order to represent their wide range of employees.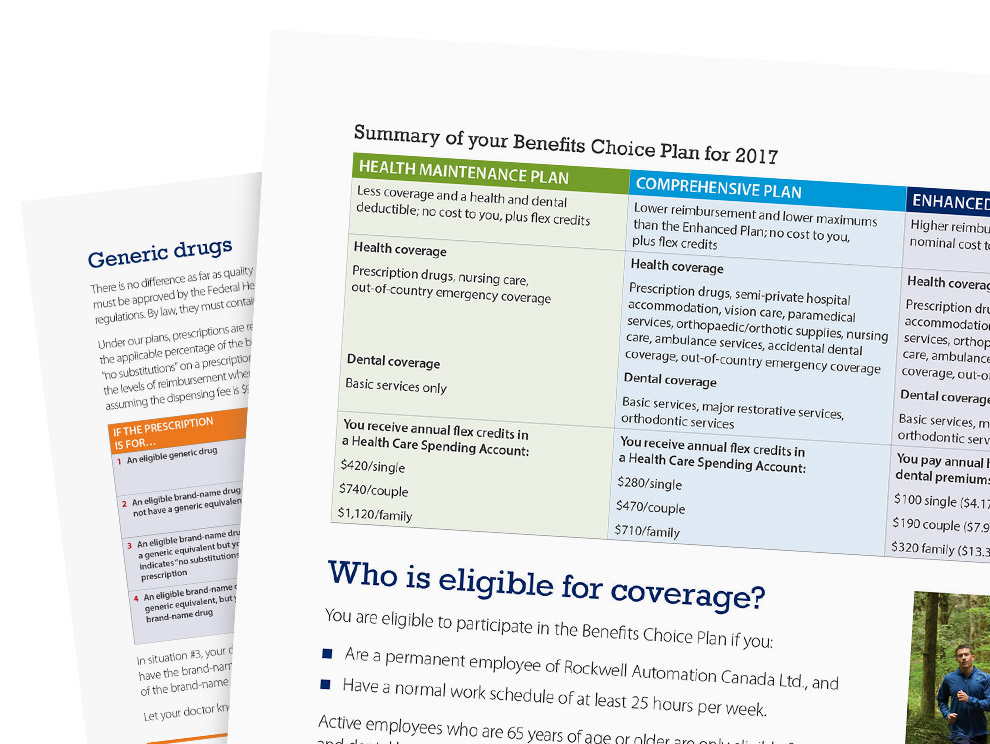 We implement overall layout/design adjustments to the flow of information based on the updated text and charts to ensure the information is clearly presented and easy to interpret. The design is also evolved to clearly disseminate Rockwell's employee benefits and enrolment information in a practical and engaging way.
Each new set of guides effectively communicates the updated information to Rockwell's employees and new hires. The layout and colours work to highlight the various sections, making the refreshed information easy to decipher. Engaging imagery and a functional layout work together to convey the message that Rockwell treats its employees with care and respect.
back