Enhancing the quality of Canadian health care
Royal College of Physicians and Surgeons of Canada
// print design, serial publication
The Royal College of Physicians and Surgeons of Canada (Royal College) is regulatory college which acts as a national, non-profit organization to oversee the medical education of specialists in Canada. Their mission is to improve the health and care of Canadians by leading in medical education, professional standards, physician competence, and continuous enhancement of the health system.
We have worked with the Royal College to produce numerous communications projects in English and French, striving to ensure that the designs are engaging and contemporary, while reinforcing the traditional, respected, scholarly and professional essence of the organization.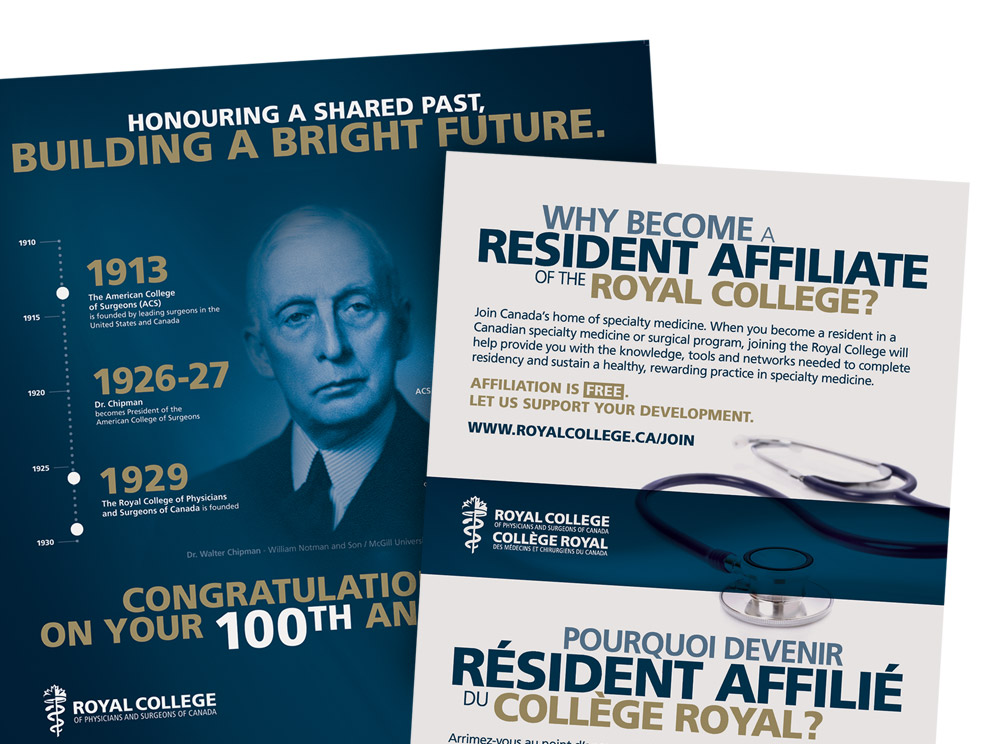 Communications
We have designed annual reports, strategic plans and corporate vision documents, and branding, promotional collateral, and advertising design for the Royal College's many initiatives, and more.

We have produced numerous bilingual web graphics, advertisements and infographics, providing strategic communications consultation and design direction. Their visual materials are designed to be creative and dynamic, while complying with the Royal College's strict corporate identity standards to nourish a strong brand association.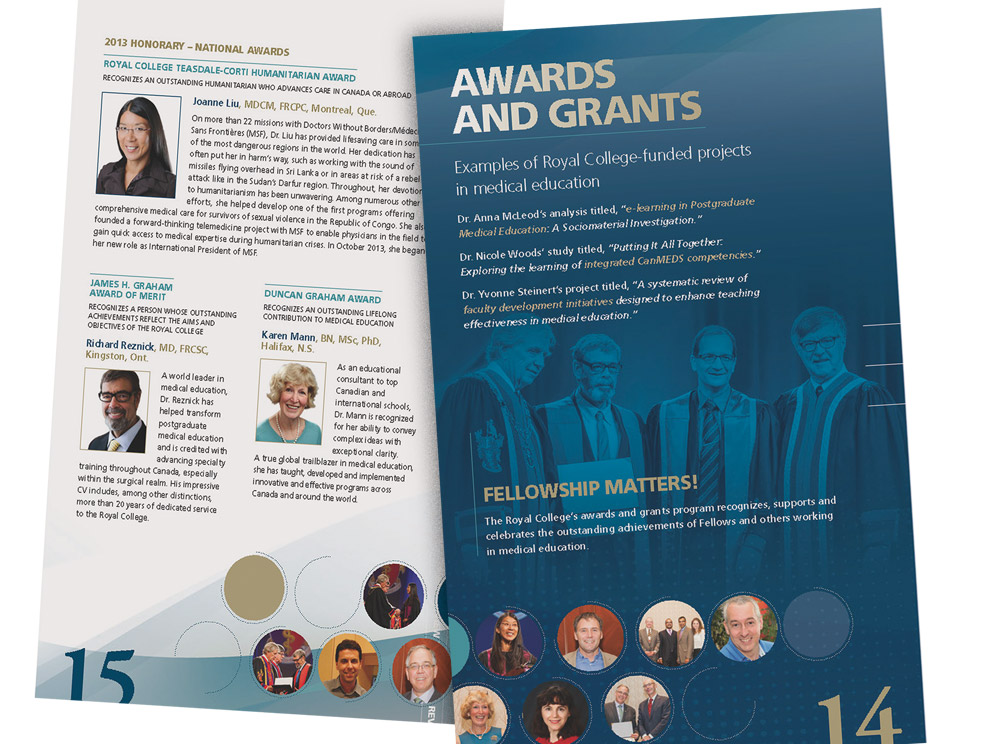 Their communications are powered by the Royal College's corporate brand guidelines. We aim to ensure their materials are correctly branded, cohesive and progressive, reinforcing their professionalism and reputation as a long standing leader in setting the highest standards for specialty medical education.

Recently, the Royal College expanded its activities, becoming increasingly active in research, public policy and international affairs. We aim to convey a dynamic and flourishing organization, leading and enhancing the quality of Canadian health care.
The collection of materials demonstrate the Royal College's value to its membership, highlighting its significance to Fellows and to Canadian health care. Over the years, their communications have achieved a high level of visibility, building recognition for their organization within a crowded medical community.
back