The gold standard
Gold Bar
// print design, event collateral
Gold Bar is a premium blended American whiskey with a mash bill of rye, corn and barley. It touts a smooth and versatile modern expression on a traditional American blend. Their products exude high quality, and their exceptional package design is award-winning.
Gold Bar presses a solid brass Lady of Fortune coin into the front of each 750ml bottle to symbolize good luck and prosperity. The coins feature a unique design by American artist Steven Noble, and are individually minted at America's oldest private mint.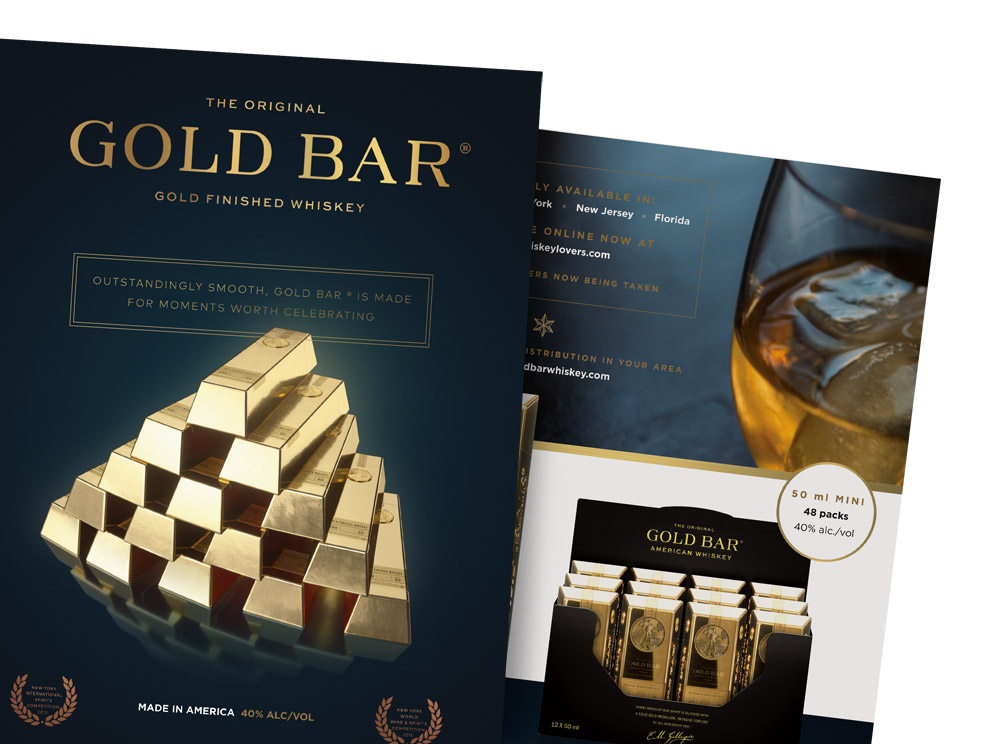 Strategy
Gold Bar needed a number of promotional materials to advertise their brand and products. They already had an established visual identity and it was important to effectively transition this to the communications we were developing to maintain consistency across their advertising. We aimed to convey the quality and caliber of their products, while reinforcing the credibility and distinction associated with their brand.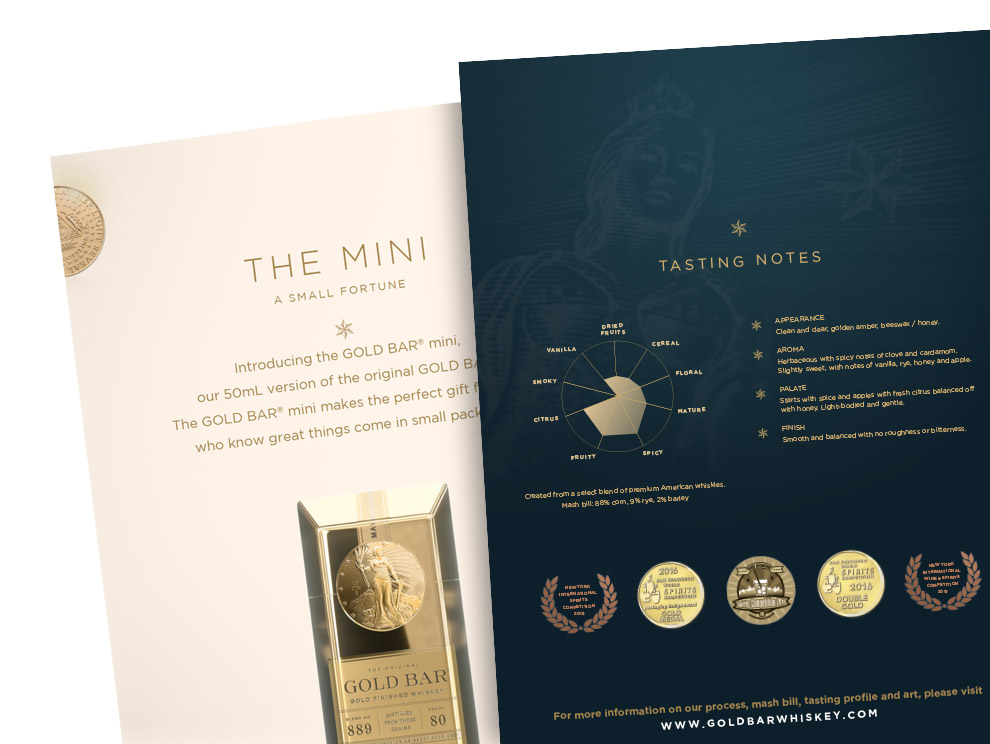 Integration
We employed components from their existing marketing materials to develop and evolve their look and feel. We layered deep blues and warm golds to build a visually rich tone for the series of promotions, and paired it with engaging product shots and related imagery.

We designed a company brochure highlighting Gold Bar, its products and unique differentiators. We created a series of sell sheets and pop up banners promoting Gold Bar's whiskeys for use in retail stores and events.
Visually, Gold Bar's unique products and outstanding package design are huge asset in building brand differentiations. The series of materials we developed make optimum use of their corporate identity and product photography, which promotes and builds public familiarity with their brand.
back