Empowering women in business and trade
Global Affairs / Business Women in International Trade
// print design, serial publication
The Business Women in International Trade (BWIT) program provides targeted support and services to Canadian women entrepreneurs. They assist them in internationalizing by linking them with business opportunities that help spur their company's growth. They do this by helping to prepare them for international markets – assessing market potential, finding qualified contacts, and resolving business problems.
We have written and designed numerous newsletters for BWIT. Each year, they publish an annual newsletter to communicate expanded trade opportunities, advice and valuable information to Canadian business women involved in international trade.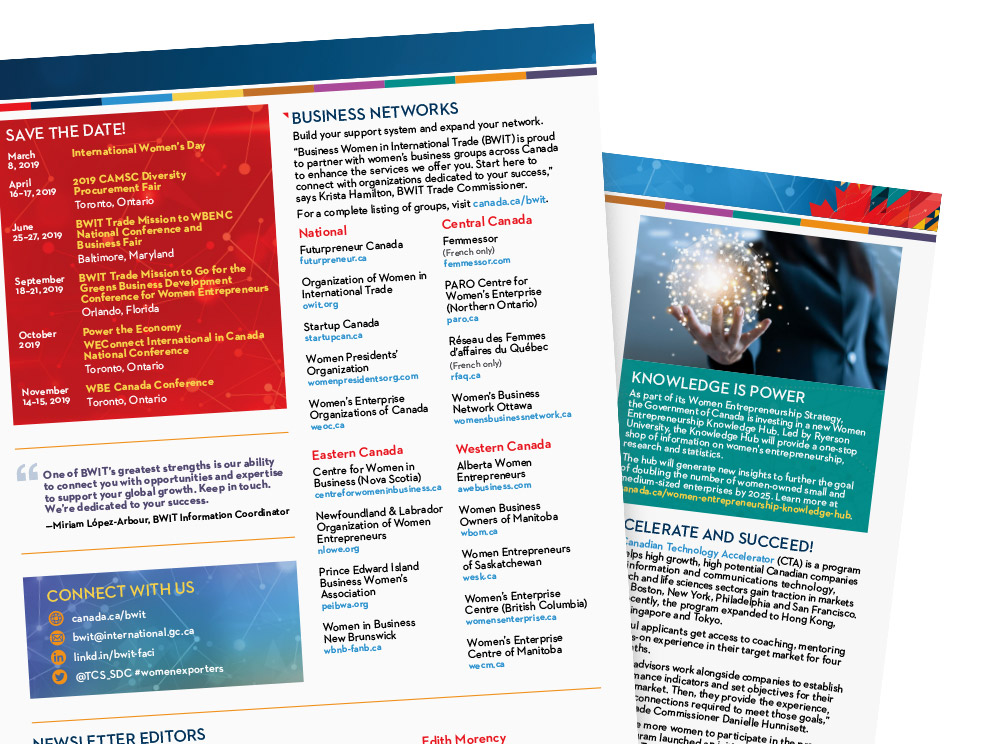 Purpose
The newsletters highlight the program's successes, sharing lessons and experiences from Canadian business women across the country. They provide resources, links and information for women navigating government export services, information, and programs for doing business abroad.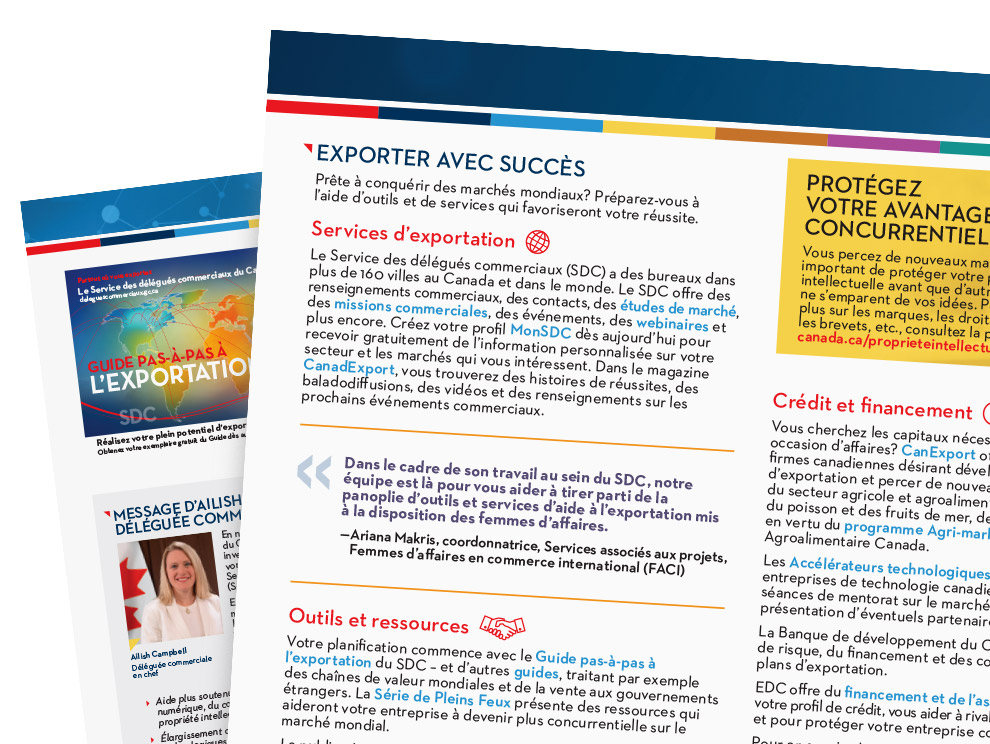 Strategy
The documents impart a mass of information. They need to be formatted carefully to communicate clearly with a clean flow of information and logical hierarchy of text. The documents also need to be engaging in their design, while conforming to the government's Federal Identity Program Policy and brand regulations.

The newsletters are produced in both English and French and feature mostly supplied photography with supplemental stock imagery. Supplied imagery needs to be screened for quality and feasibility in the printed documents.
The writing, design and layout work together to promote the exchange of knowledge, intelligence and resources. The documents inspire and empower Canadian business women to succeed in a global marketplace.
back