Communicating a clean, progressive industry
Canadian Nuclear Association
// print design, serial publications
The Canadian Nuclear Association (CNA) is a non-profit organization representing the nuclear industry in Canada. They promote the development and growth of nuclear technologies for peaceful purposes. Over the years, they have retained our services to develop a wide range of promotional material and communications collateral to convey their corporate objectives.
Over time, we have created a new corporate website, multiple advertisements, stationery, report covers, Word and PowerPoint templates, web banners, infographics, various reports and numerous factbooks. We have also created all of the communications materials for their annual conferences since 2012, developing a targeted logo and collection of branded materials for each themed event.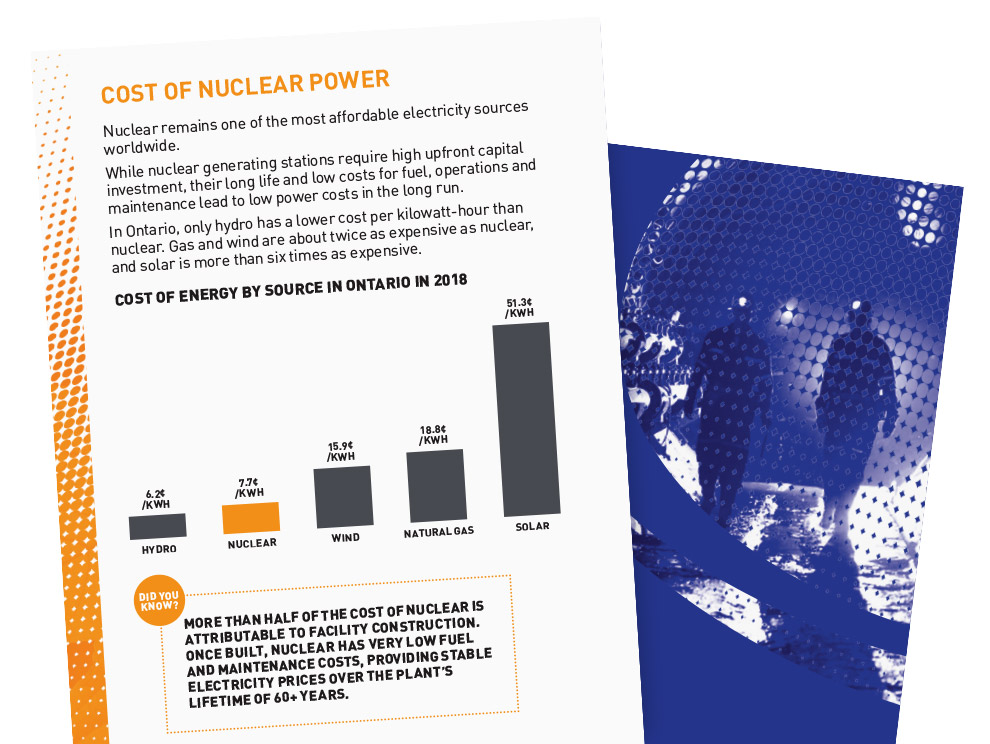 Strategy
Our goal with the communications we've designed for CNA has been to engage a complex and diverse international audience, demystifying and promoting the positive benefits of the nuclear industry in Canada and around the world.

We've aimed to create progressive, contemporary and professional communications to convey a clean, affordable and reliable industry, beneficial for both society and the environment. This works to effectively promote heightened public understanding and confidence in the future of the nuclear industry.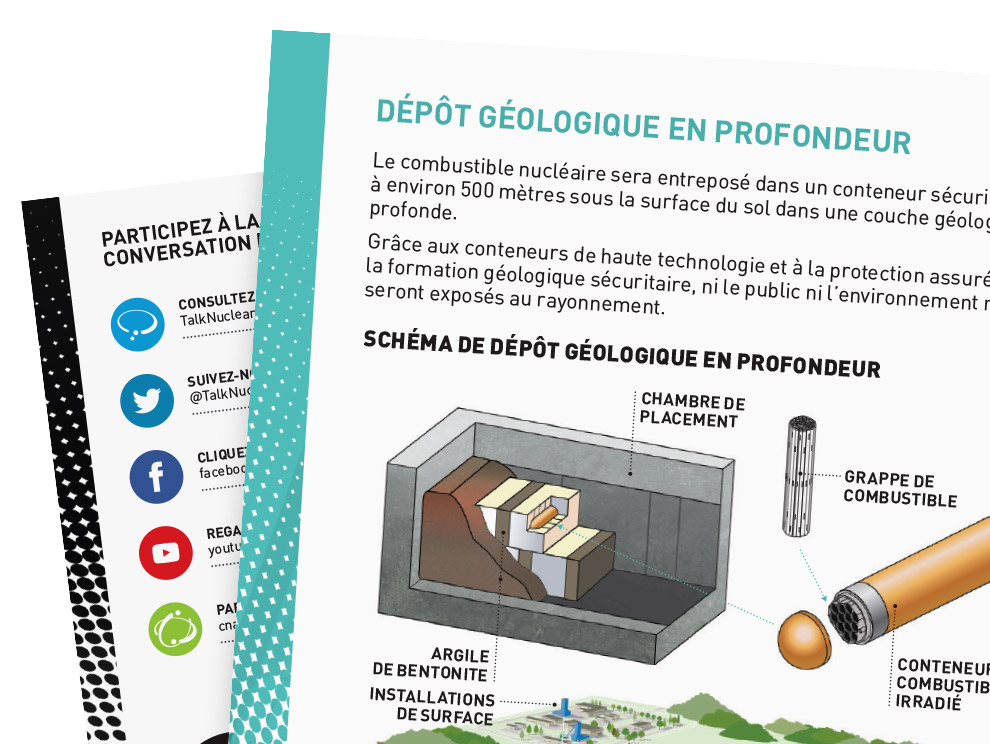 Integration
We have been challenged to ensure their communications will effectively promote and facilitate engagement among a variety of industries, educational institutions and government departments. The designs need to appeal to a large, varied audience while fostering a productive interest in the development of economic uses for nuclear power.

The materials have been developed to strengthen CNA's corporate identity and create a strong brand association across their collateral. The fresh, bright and engaging themes help to convey their relevance and communicate an industry that is clean, affordable, safe and reliable.
Overall, the collection of communications materials work to evolve CNA's brand and successfully promote the positive social, economic and environmental benefits of nuclear. They communicate a smart and progressive industry, conveying the positive role nuclear energy plays in Canada and around the world.
back