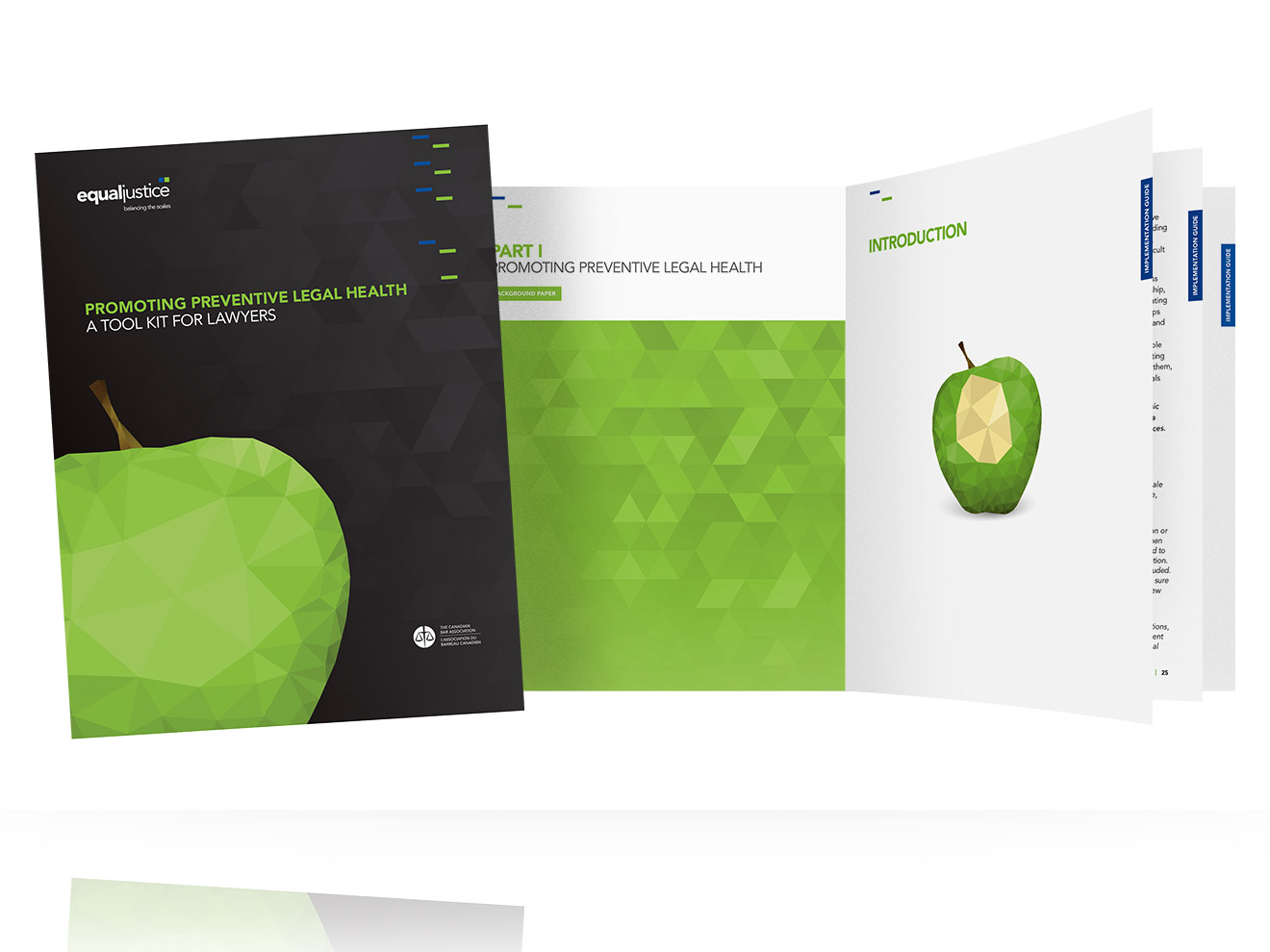 Inspiring action in the legal community
Canadian Bar Association
// print design
The Canadian Bar Association (CBA) is an organization representing members of the Canadian legal profession. They promote fair justice systems, facilitate effective law reform, uphold equality in the legal profession and are devoted to eliminating discrimination. They also provide quality legal training and information, disseminating knowledge about global and national trends affecting the legal community.
It is CBA's mission to enhance the professional interests of their membership. Therefore, they develop various appeals to advocate certain issues, and promote and communicate these initiatives through reports and publications distributed to their membership.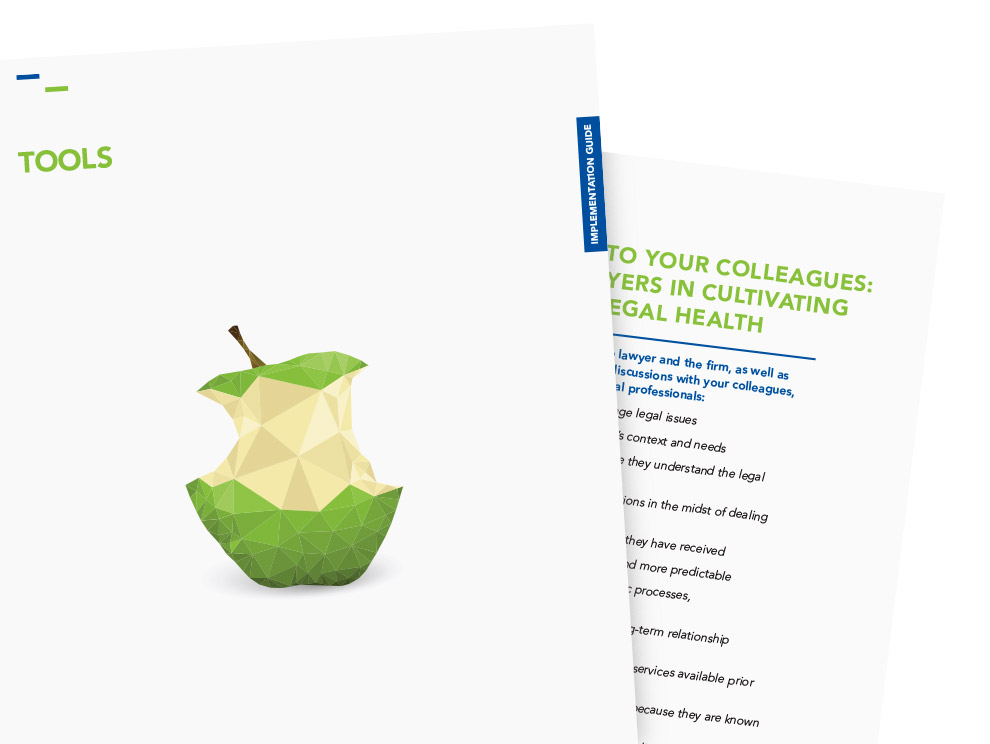 Strategy
Their publications need to be distinct in terms of the issues that they endorse, while sharing a visual relationship with the CBA brand in order to convey their affiliation. A correlation to the organizing body is created through use of CBA's corporate fonts and colour palette, and sometimes a unique identity and branded collateral is developed, depending on what is appropriate for the particular initiative.

Being a national organization, branding and documents are developed in both official languages, with respective versions for each. The documents aim to amplify the awareness of certain issues, with the intention of influencing the perspective of legal entities.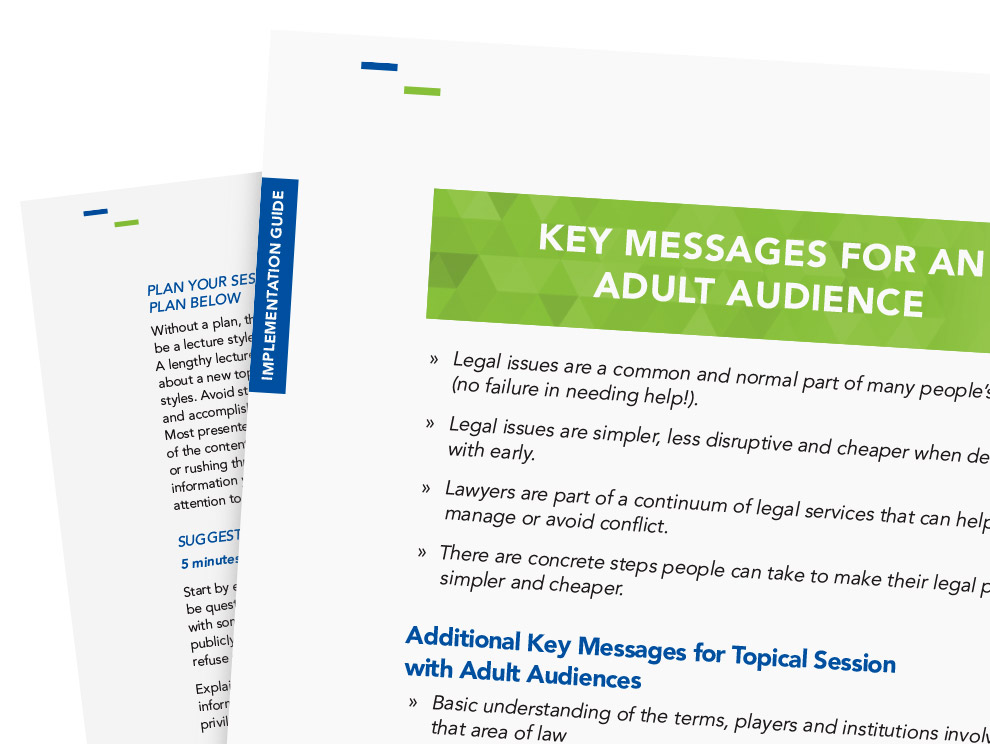 Implementation
We work to develop dynamic and engaging documents while weaving the CBA brand into the graphic theme for the initiative to create a professional and cohesive feel. Diagrams, imagery, charts, and infographics are used to illustrate the objectives, effectively bringing together key ideas and providing a strategic framework for action.
The documents work to set new directions for justice in the legal community, facilitating and encouraging action. They promote equality and fairness, while representing CBA as a progressive association of professionals with a common interest in legal reform and advancing their profession.
back