Designing for designers
Interior Designers of Canada
// branding
Founded in 1972, Interior Designers of Canada (IDC) is the national advocacy body that works to advance the profession of interior designers. In 2009, the body underwent a major restructuring to become an association of individuals whose members are interior designers, rather than simple an collection of provincial associations.
With the restructuring came the need for a new visual identity that would create a firm foundation on which to build the IDC brand. They needed a bilingual logo and identity that could accurately reflect the high standards of design that they represent and promote. In addition, they needed to become more well known to the general public, and not solely within their industry.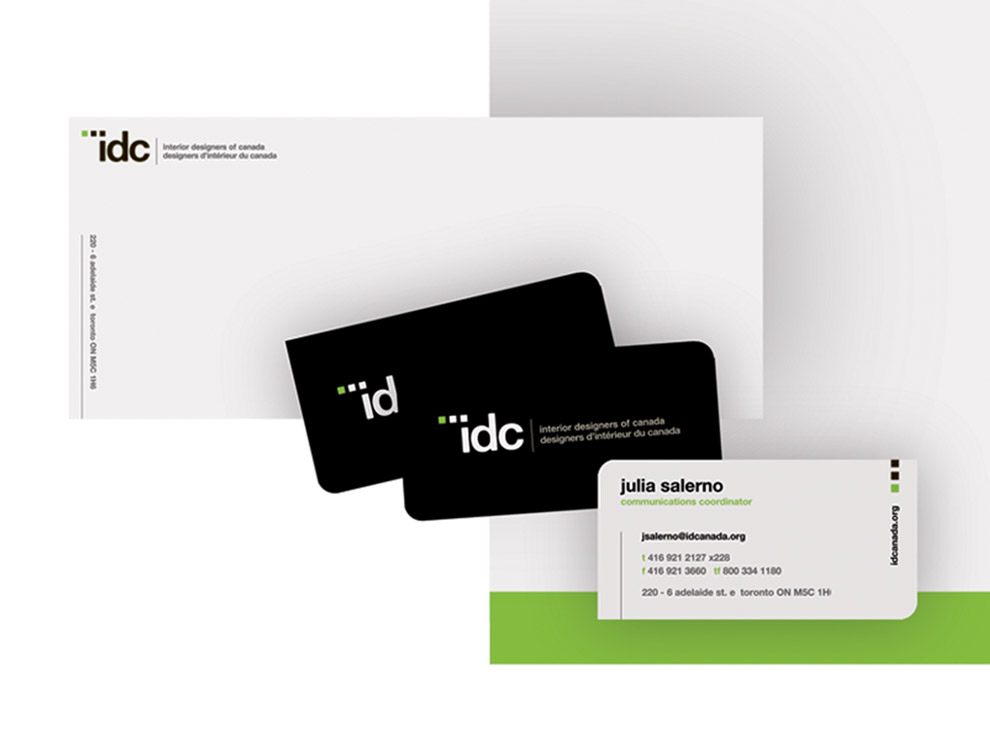 Process
We conducted a brand consultation with IDC to understand their corporate goals, mission and organizational history. They needed a sophisticated and contemporary embodiment of their association. We needed to establish a strong and recognizable brand consistent with their corporate ideals, and practically suited to their unique needs.

We developed a logo and visual identity and applied it throughout their corporate correspondence, along with a detailed visual identity manual describing the correct application of the logo and identity to various media.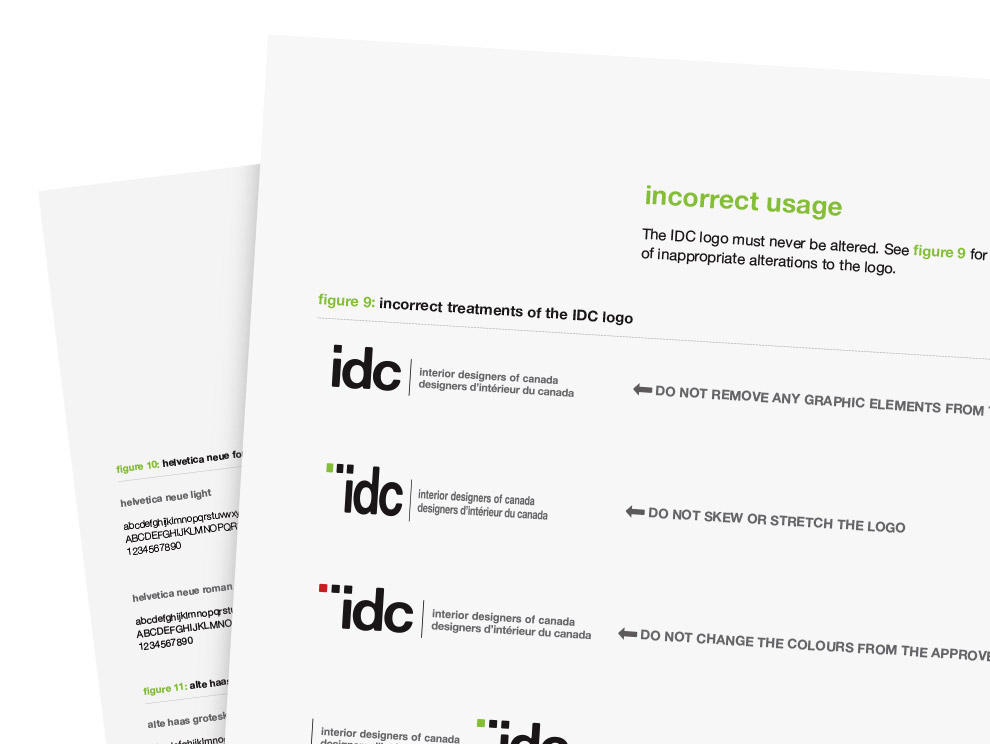 Execution
We redesigned all of their corporate communications materials, ranging from stationery and internally-used templates and brochures, to conference and event material and tradeshow booths. The result is a united family of materials communicating the high standards of education, professional development, responsibility and communication liaison that IDC advocates for this multi-faceted profession.

We effectively established a cohesive brand throughout all of their corporate materials, creating a sophisticated, contemporary and cohesive embodiment of the association.
IDC's new brand is professional, attractive and immediately identifiable. It allows their organization to convey itself in the most effective manner possible, establishing their history and longevity as a positive and vital partner in advancing the profession of interior designers in Canada.
back