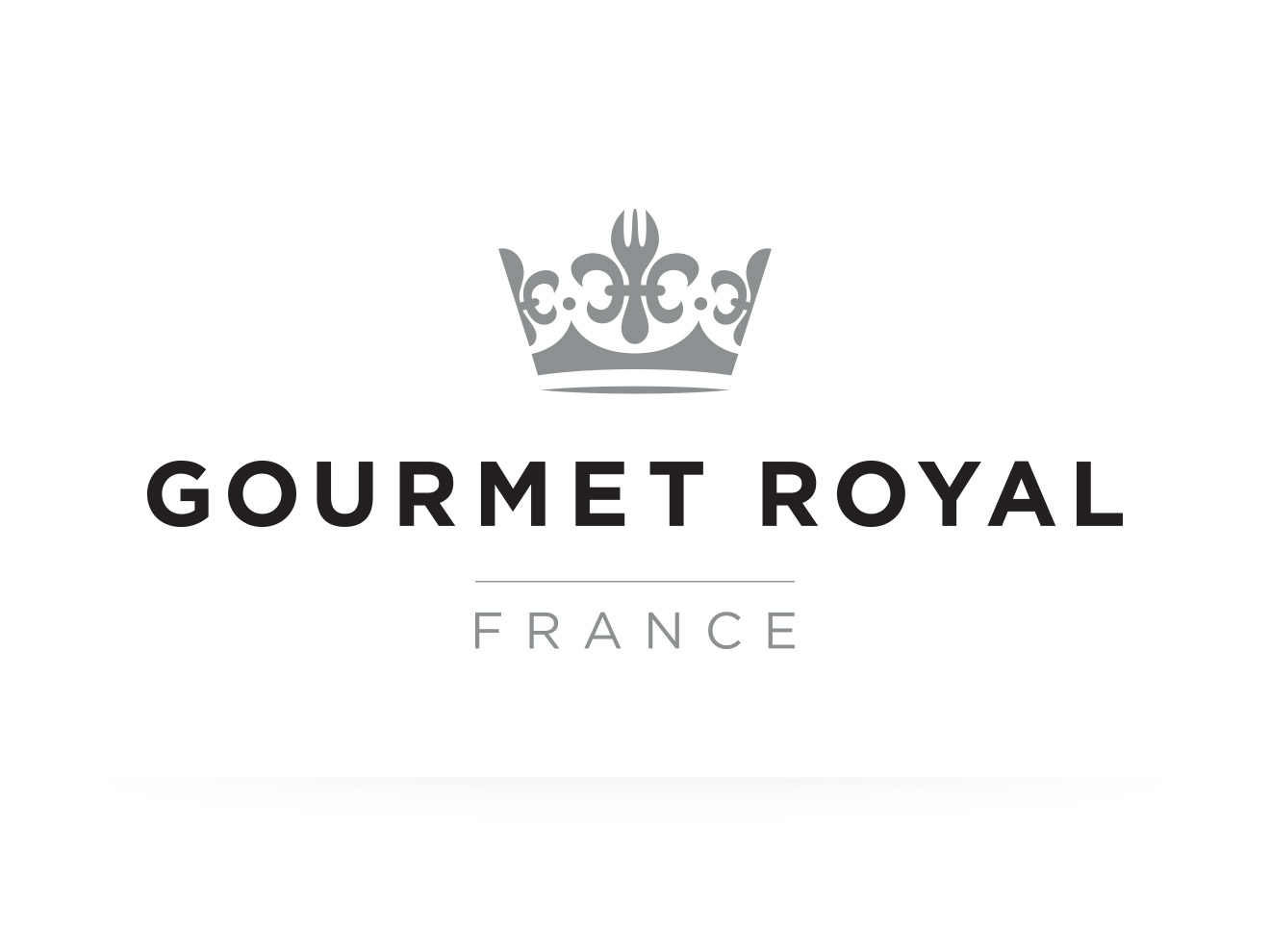 Enticing customers with a tasty brand
Gourmet Royal
// branding
Gourmet Royal is a high-end food importer and provider with a passion for fine French foods. Their gourmet foods and gifts are crafted by artisan producers both in Ottawa and imported from France. Their mission is to provide products that offer the very best of France and deliver them to anywhere in Canada.
The company needed a corporate identity and brand that could extend across all of their products, advertisements and customer correspondence. They would need to build a name for themselves in the specialty food industry by developing a professional image for their services and the products that they create.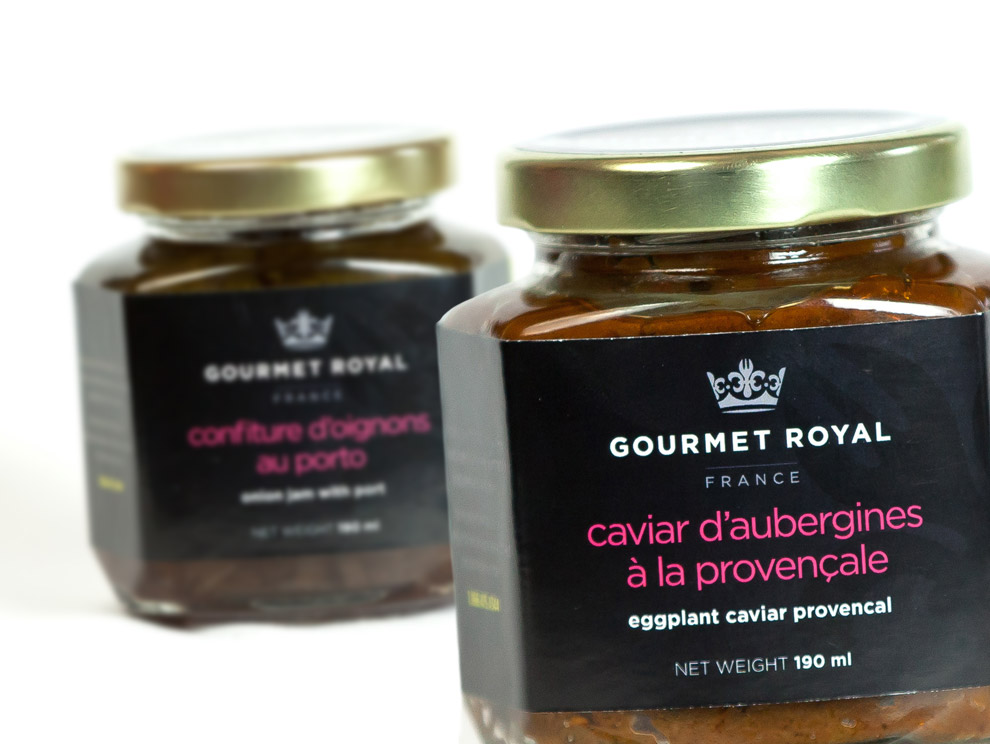 Process
We consulted with them to determine their vision, mission and goals as a brand. They decided on the name Gourmet Royal – a great reflection of their French heritage and the quality of the food and services they offer. We created a logo depicting a royal crown with a fork in the center to represent the enjoyment of exquisite food.

We developed a primarily black colour scheme accentuated by a bold, bright secondary colour palette. This creates a strong brand association and cohesive look and feel for their merchandise, while allowing differentiation of the individual products from each other.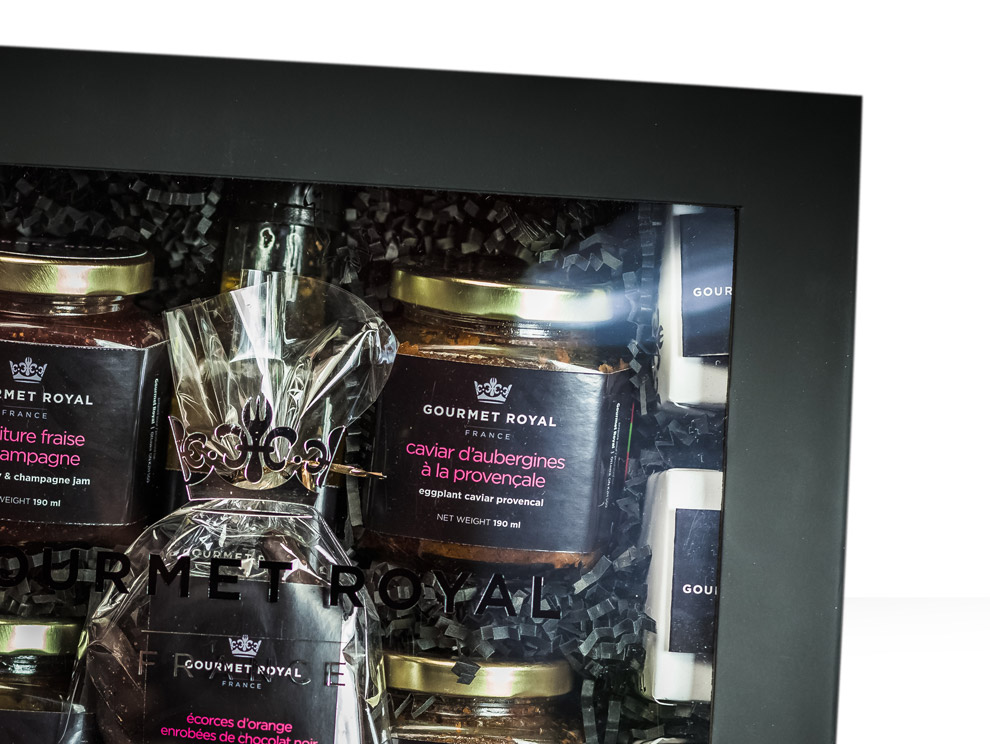 Execution
We developed a visual brand and designed a format for the labels being applied to the variety of product jars, boxes and other packaging. We photographed the array of products. It was imperative that the product images set the right tone for the corporate brochure we were designing – targeted towards hoteliers, professionals, event planners and food aficionados.

The booklet features the products and services that Gourmet Royal offers, and is designed to depict the exceptional quality of their delicacies and entice the reader through beautiful food imagery and a logical flow of text and company information.
Gourmet Royal's brand has helped to differentiate them, create customer recognition, and promote trust. It is engaging, professional and reflective of the high caliber of products and services they offer.
back