Connecting the future of nuclear
Canadian Nuclear Association
// branding, identity
The Canadian Nuclear Association (CNA) is a non-profit organization representing Canada's nuclear industry. Their members promote the development and growth of nuclear technologies for peaceful purposes.
Each year, the CNA hosts conferences, trade shows and seminars that provide a platform for inspiring, influencing and educating participants. They feature some of the world's most renowned nuclear leaders and many noted industry experts from trade, academia and government. As such, they offer beneficial networking opportunities and are pivotal in promoting the nuclear industry and its place in our future.

For events of that calibre, the CNA trusted us to produce exceptional branding, visuals and promotional materials.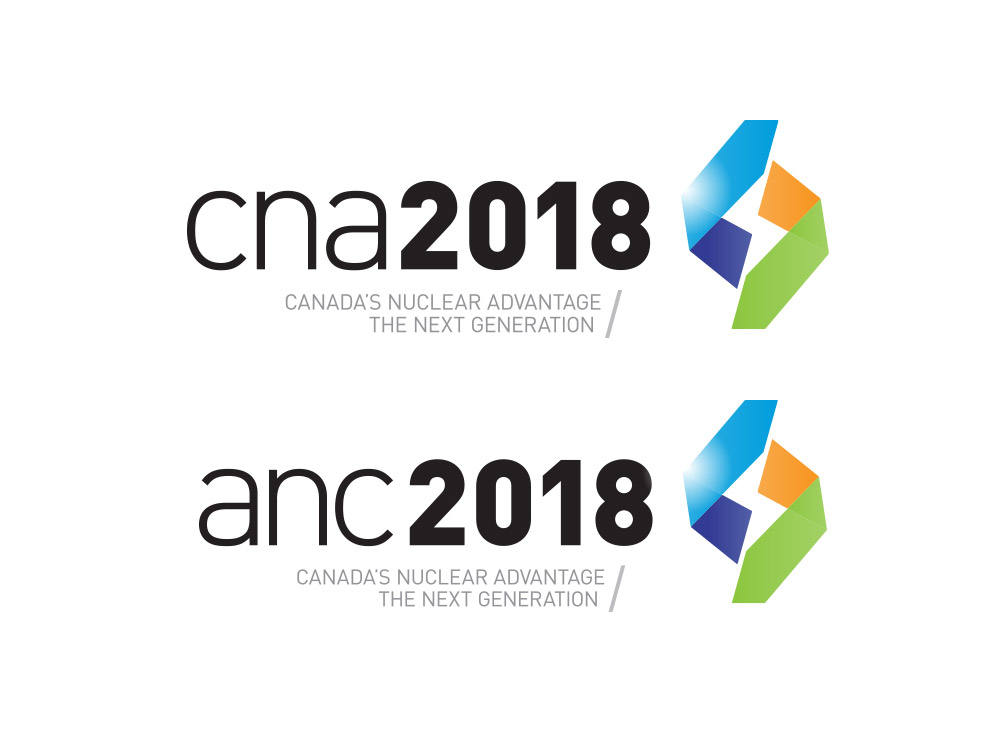 Concept
The CNA's 2018 conference was called Canada's Nuclear Advantage: The Next Generation. We designed a logo that spoke to the event's theme as well as its participants, making sure to put particular focus on power generation, cyclical generation and connectivity. The logo includes an icon that illustrates progress and a forward-thinking attitude, using arrows to represent a shift in the perception of the nuclear industry and the shape of a lightning bolt to symbolize the conference theme.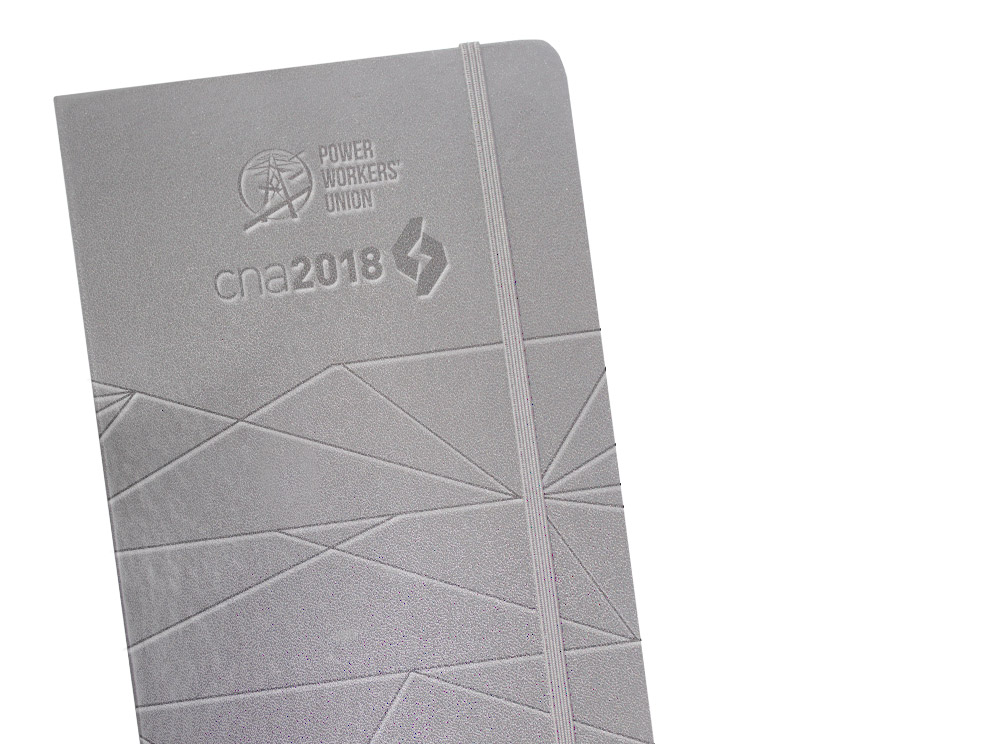 Implementation
In addition to a logo, the CNA required a collection of communications materials that would enable their conference to run smoothly and professionally. We began by designing a digital sponsor document, which provided information and outlined opportunities for potential event sponsors. We expanded on the logo's abstract qualities to create a colourful graphic as the foundation for the rest of the CNA2018 brand identity.

Carrying this geometric style forward, we produced signage, stage backdrops, app graphics, social media posts, conference programs and more.
The outcome was a fully branded event that promoted a positive perception of the nuclear industry. The materials we created for the CNA helped with wayfinding and scheduling and facilitated a well-organized, successful event that left participants with a heightened understanding of, and confidence in, the future of nuclear.
back