Breaking the stigma of nuclear energy
Canadian Nuclear Association
// branding, identity
An extension of the Canadian Nuclear Association (CNA), Nuclear + You is dedicated to showcasing how the nuclear industry benefits the public and impacts their everyday lives. The initiative is one of the CNA's many vehicles for delivering facts, statistics and information to Canadians via social media. To that end, we were asked to develop an accessible, people-centric identity to promote Nuclear + You – one that was in line with the CNA's existing brand but could also stand on its own.
They turned to a trusted partner to meet their needs: Xquisit Communications.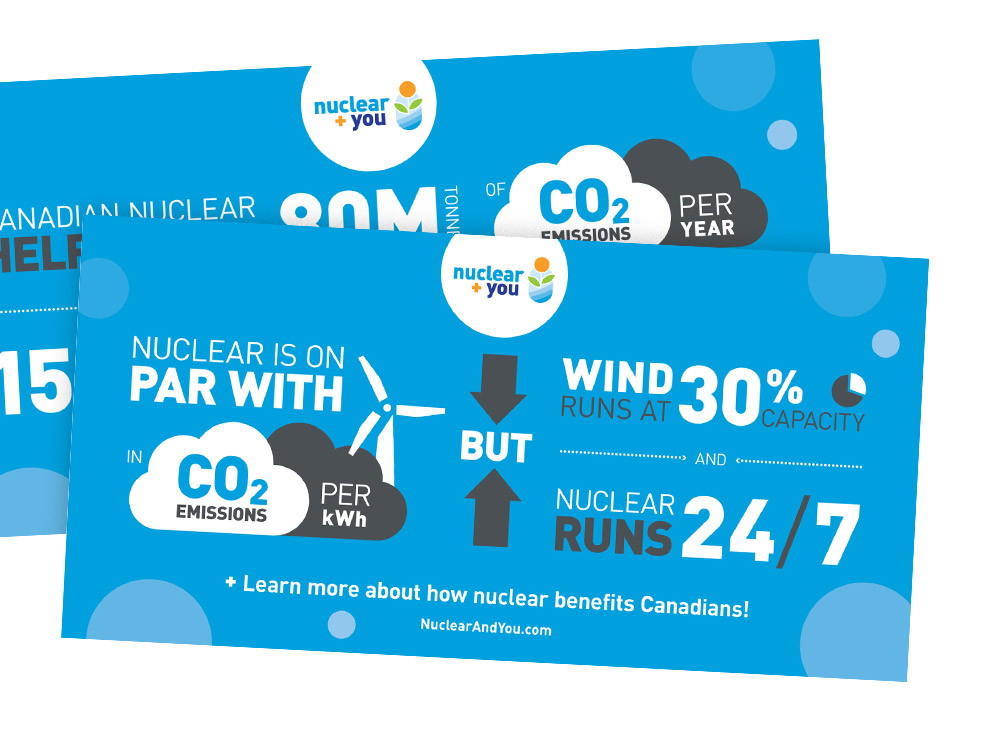 Strategy
Using the CNA's branding as the foundation of the Nuclear + You initiative, we developed a fresh and friendly identity that would resonate with the public. We implemented the CNA's colour scheme to establish its familial connection with the initiative but also used secondary colours to distinguish the Nuclear + You brand. In the foreground, a bright orange flower stands tall, emerging from blue waves. The flower represents the environment and humankind's connection to it, while its colour references the sun to express power and optimism.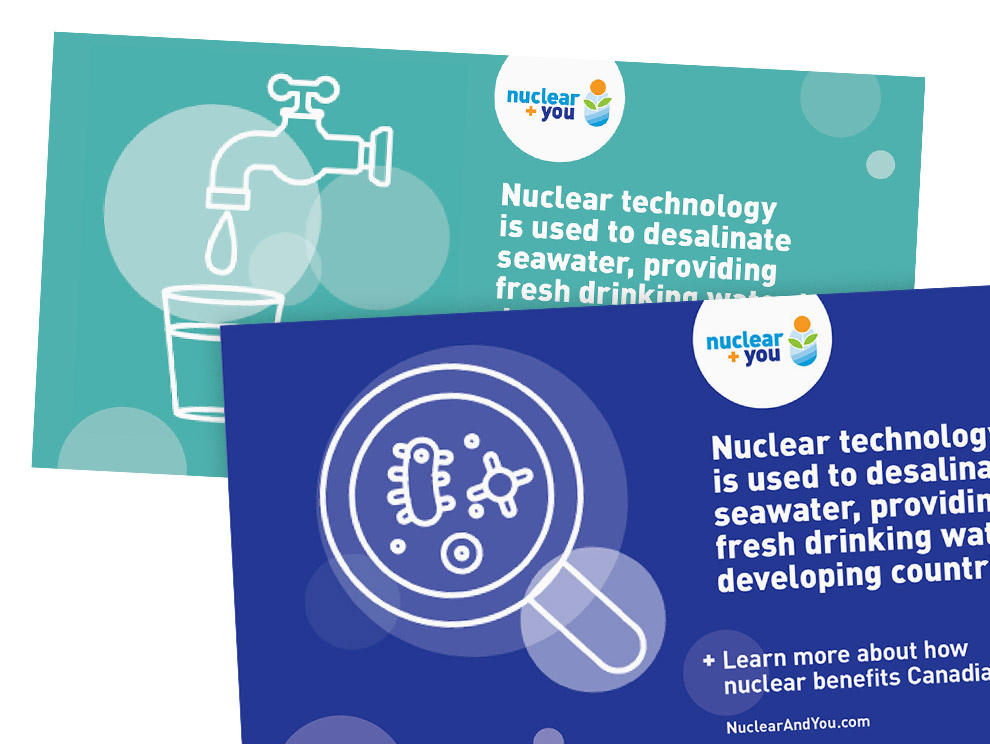 Integration
We integrated the Nuclear + You branding throughout a wide range of social media content, infographics and testimonials, which were distributed through the CNA's online presence, promoting the initiative. This symbiotic relationship strengthens both brands: it offers the CNA a friendly identity and dedicated platform from which to share information and gives Nuclear + You a built-in audience and launch pad.
With the Nuclear + You identity in place, the CNA has the tools they need to deliver relevant, timely information to the public in an appealing, accessible way.
back